Current Students
Connecting you with targeted support – and the community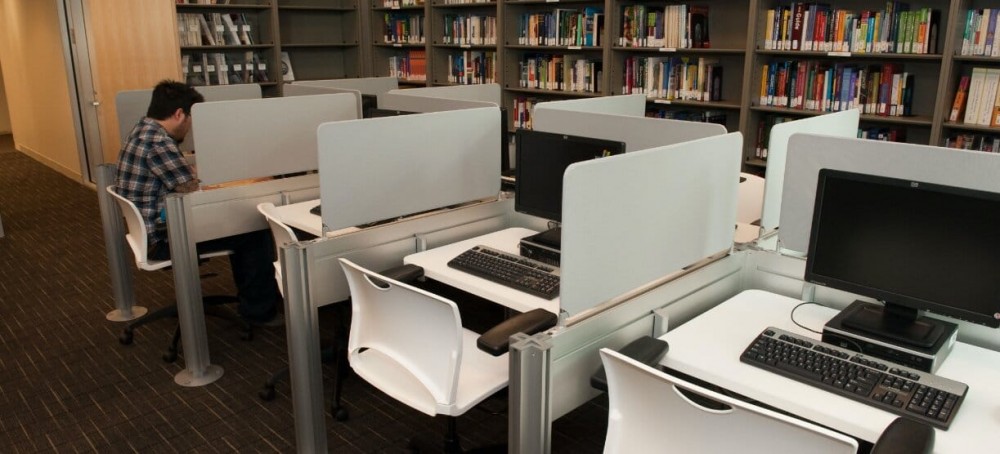 West Coast University's student services are dedicated to creating student success by developing the student's academic, professional and personal growth. Student Affairs provide activities and programs to enhance students' collegiate experience and individual development, both inside and outside the classroom.
Be part of the community. West Coast University's student support programs are dedicated to fostering a supportive environment that includes students, faculty, and our network of clinical partners. Your university student services team is here to help you make the most of every opportunity for social and professional development.
Academic Support
Student Services offers you academic support to enhance your in-class learning, helping you become an independent learner and achieve maximum academic and life success.
The West Coast University Library's Virtual Academic Resource Center (ARC) offers resources for writing, math, science, and online tutoring services. It includes guides for APA and AMA, Grammarly, math, med math, and writing tutorial videos.
WCU Virtual Academic Resource Center
New Student Orientation
Student success is paramount at West Coast University. The road to success begins even before you take your first class. At our New Student Orientation, Student Services associates will provide you with information to help you transition into WCU.
Become familiar with and learn how to navigate the campus.
Get your class schedule and student ID photograph taken.
Meet faculty, associates and other new students.
Discover departments and resources available on campus.
Learn about WCU student life and co-curricular opportunities available outside of the classroom.
Day-to-Day Support
Once you're enrolled, you might need assistance navigating your educational path. Whether providing tutoring assistance, linking you with the appropriate faculty or administrative expert, helping you develop good study habits and accountability, or sharing the secrets of negotiating "degree time" with your family, friends and employers, we're here to help from your first day to your last course.
Activities and Events
Active involvement outside of the classroom contributes to our students' learning experience. Participating in extracurricular activities develops valuable leadership and organizational skills, and contributes to a graduate's marketability.
Student Services sponsors programs and events throughout the year to help create that sense of community which is vital to any institution of higher learning.
In addition to entertainment and recreational activities, we recognize our students, faculty and associates, celebrating their successes with events like our annual Student Appreciation Day.
Learn more about WCU events in our blog.
WCU Student Organizations Guidelines – June 2016
Students with Disabilities
WCU is committed to maintaining an environment that provides students with documented disabilities full access to our educational programs and services, while maintaining the integrity and standards of our academic programs. In accordance with Section 504 of the Rehabilitation Act and the Americans with Disabilities Act (ADA), West Coast University abides by the regulation that no otherwise handicapped individual shall be excluded from participation in programs and services offered by the University solely by reason of the handicap. West Coast University is committed to providing reasonable accommodations.
To request reasonable accommodations, please contact the Student Services Office at your campus and speak with the Disability Services Coordinator.
You may also download the following documents related to Disability Services: