MSOT Program
Our Master of Science in Occupational Therapy programs are designed to provide you with the hands-on preparation you need to pursue a career as an occupational therapist.
24 Months
Earn your MSOT degree in 24 months
96 Credits
Complete a total of 96 credits to earn your degree
58,000 WCU Alumni
Join a community of alumni in diverse fields across the country
Master of Science in Occupational Therapy Program Highlights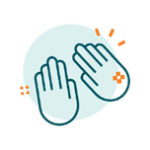 Environment designed for hands-on learning with simulation labs and technology-based applications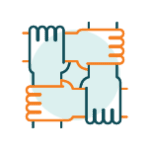 Real-world clinical practice through diverse fieldwork experiences, including community-based, role-emerging areas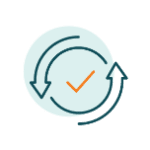 Students will have 1-2 days per week of online synchronous learning that gives them the ability to engage with their professors and peers in real time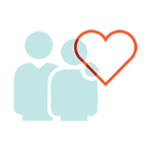 Dedicated and passionate faculty with extensive experience in a variety of occupational therapy specialties
Why Study Occupational Therapy?
Our Master of Science in Occupational Therapy (MSOT) program prepares you to pursue autonomous practice through a combination of classroom learning and clinical experiences.
Students practice in technologically advanced simulation labs using industry-current equipment. Additionally, they can take advantage of a myriad of opportunities to participate in community events, fieldwork, guest lecturers, and more. This helps ensure that they are working on developing the skills and confidence they need to grow into competent entry-level practitioners.
Explore the MSOT Program at WCU!
Overview: Master of Science in Occupational Therapy Program
Program Details
Program Pace - California
Tuition & Financial Aid
We know school is a substantial commitment. At WCU, we want to equip you with all the information you need to make the right decision for your future. For a breakdown of the MSOT program costs, visit the program page for the campus you wish to attend.
We offer several financial aid options — including scholarships, grants, and loan access — to help support you through your studies. For more information about your financial support options, visit our financial aid page.
Admission Requirements
To review the admission requirements for the MSOT program, please visit the program page for the campus you plan to attend:
Our MSOT program is offered at these campuses
Academic Calendar
Academic terms begin in Spring, Summer, and Fall. To see a list of term start and completion dates, view the Academic Calendar.
Certification
NBCOT Certification data for the program is available at the NBCOT website.
For occupational therapists to become licensed professionals, they need to complete an accredited occupational therapy program and pass the national certification exam administered by the National Board for Certification in Occupational Therapy (NBCOT). State licenses are typically based on the results of this exam, so WCU's MSOT programs aim to prepare you to approach the examination with confidence.
Learn more about NBCOT and the certification exam.
Please note that in order to take the national certification examination the following questions will be asked:
Have you ever been charged with or convicted of a felony? (Note: Applicants must answer affirmatively if records, charges, or convictions have been pardoned, expunged, released, or sealed.)
Have you ever had any professional license, registration, or certification revoked or subject to probationary conditions by a registry authority or certification board?
Have you ever been found by any court, administrative, or disciplinary proceedings to have committed negligence, malpractice, recklessness, or willful or intentional misconduct which resulted in harm to another?
Have you ever been suspended and/or expelled from a college or university?
Outcomes
The student will have the opportunity to develop the following knowledge, skills, and professional behaviors:
Develop and implement client centered care that is inclusive of cultural values, beliefs, and needs.
Demonstrate effective communication skills, and function effectively as a member of an inter-professional health care team.
Support clinical decision making with evidence-based knowledge.
Design interventions with a central focus on occupation as the means and end of therapeutic processes, in line with the profession's philosophy.
Integrate health promotion and wellness in interventions with individuals, communities, and populations.
Model leadership & advocacy for occupational therapy in the full range of service areas.
Career Services
Helping You Kickstart Your Career
According to the U.S. Bureau of Labor Statistics, occupational therapists most often work in:
Hospitals
Offices of occupational therapists
Schools
Home healthcare services
Nursing care facilities1
Our Career Services department can help you find the right setting and facility when the time comes. As a WCU graduate, you'll have access to all their resources, including help locating open jobs, resume writing assistance, interview coaching, and more! You'll have someone to support you through every step of the job search.2
Meet the Dean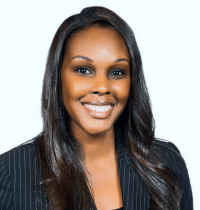 Stacey Willis, OTD, BSOT, OTR/L
Dean & Program Director,
Occupational Therapy Program at WCU-CGS
Dr. Stacey Willis obtained her doctorate degree in occupational therapy from the University of Southern California in 2012, and her undergraduate degree in occupational therapy from California State University Dominguez Hills in 2002. Dr. Willis is an expert in psychosocial occupational therapy treatment and has been working in community-based mental health for the past 12 years. She has extensive experience in the areas of management, leadership, program development, community integration, fiscal operations, and contract administration.
Dr. Willis served as the Intensive Services Director at the Occupational Therapy Training Program, where she was responsible for overseeing all daily and administrative operations of the Intensive Services Department. This included the oversight of three intensive programs funded by the county of Los Angeles (Wraparound Program, Center for the Assessment of Prodromal States Pilot Program, and the Full Service Partnership Program). Dr. Willis was able to identify, promote, and embed occupational therapy services into various community-based programs. As director, she also provided ongoing management, training, and mentorship to an interdisciplinary mental health services team. She remains a consultant for the division.
Dr. Willis has spoken at numerous conferences and community events emphasizing the importance and vital role that occupational therapy provides in the treatment of individuals living with mental illness.
Dr. Willis is an avid Lakers fan and self-proclaimed movie buff, and she enjoys engaging in community outreach in an effort to inspire youth to reach their fullest potential. Her and her husband's favorite pastime is to cheer on their son and daughter at their numerous sporting events.
FAQs
What is the difference between an MSOT and an OTD?
An MSOT is a Master of Science in Occupational Therapy and an OTD is an Occupational Therapy Doctorate.
Both degrees prepare you to earn your license and practice as an occupational therapist, but the doctorate degree can provide some more specialized preparation. There are many factors that can come into play when deciding whether a master's degree or a doctorate is right for you, including long-term career goals, cost, and the number of years it will take to complete your degree.
In addition to our MSOT programs, WCU also offers an OTD program at our Center for Graduate Studies in Los Angeles. Our advisors can help you figure out which one is right for you.
How long does it take to complete the MSOT program?
Regardless of which campus you choose, you can earn your degree in as few as 24 months — that's just two years!
Do you provide mentorship for MSOT students?
Yes! Our MSOT students are paired with a faculty mentor from day one. Faculty mentors provide professional guidance and development throughout your time in the program.
What are the requirements for the MSOT program?
Prospective students must have a bachelor's degree, meet the minimum GPA, have all prerequisite coursework, complete 40 observation hours in an OT setting, and provide three letters of recommendation. For a comprehensive list of requirements, please see the Admissions section on our campus MSOT page:
Follow the OT Student Experience at #WestCoastUniversity
1 Bureau of Labor Statistics, U.S. Department of Labor, Occupational Outlook Handbook, "Occupational Therapists," Updated Sept. 8, 2022
2WCU provides career guidance and assistance but cannot guarantee employment.
Financial aid and scholarships are available for those who qualify.