RN to MSN Online
Leverage your experience as a working registered nurse to advance your path to a Master of Science in Nursing (MSN) and expand your advanced nursing knowledge.
Apply Now
8 Weeks
8-week course sessions allow for start dates throughout the year
6 Specialized Tracks
Choose the track that aligns with your professional goals
Up to a Total of 90 Transfer Credits1
WCU evaluates transfer credits for acceptance
RN to MSN Online Program Highlights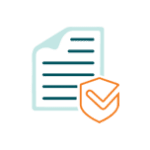 Apply with no BSN degree and receive credit for your experience as an RN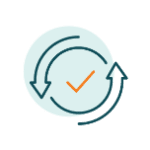 Proceed directly from undergraduate to graduate courses and earn your MSN degree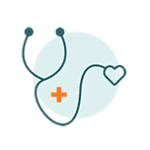 Complete all your coursework online while gaining in-person experience at a clinical site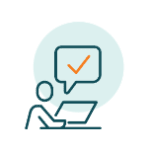 Get access to LinkedIn Learning, no-cost tutoring, and job search support
Why Choose an Online RN to MSN Program?
Our online RN to MSN program allows you to complete bachelor's courses and advance straight to specialized master's classes with no lag in between. If you're already a registered nurse and want to advance your degree, you can continue where you left off with your education — no BSN required — and earn an MSN in as few as 24 months (for most RN to MSN tracks).
Completing an RN to MSN bridge program online takes hard work and dedication, but the rewards are worth the effort — both for your career and the patients you serve!
Interested in an RN to MSN Specialization?
Our online RN to MSN program offers specialized tracks in different nursing specialties. Explore our tracks:
Overview: Online RN to MSN Program
Program Details
Program Paces for RN to MSN Specialty Tracks
Because we understand that personal goals and life circumstances vary, we offer multiple timelines to degree completion for the RN to MSN program. Completion times vary by track.
Online Study
Because you're already a certified RN, you'll be able to complete your WCU degree almost entirely online, with hands-on practice delivered through clinical hours and on-site intensives (for APRN tracks). Additionally, mobile-friendly content is available to make it easier for you to study between shifts.
Gain Experience
As an RN to MSN student, you'll complete clinical and advanced clinical placement practicums to ensure you're getting the right level of hands-on experience in your chosen area of study. Your clinicals can be completed at a WCU-approved site and with a WCU-approved preceptor.
Curriculum
The RN to MSN degree curriculum is curated by specialty. The number of credits needed and the number of months your degree will take will vary, depending on the pace you choose (Accelerated Plus, Accelerated, or Working Professional). We advise that you thoroughly review your prospective curriculum, so you are fully aware of the program details and requirements.
Tuition & Financial Aid
How Much Does the RN to MSN Program Cost?
We know school is a substantial commitment. At WCU, we want to equip you with all the information you need to make the right decision for your future.
Our goal is to give you a clear understanding of RN to MSN online tuition costs so you can be well-informed as you navigate the application and enrollment process. Visit the page for your RN to MSN specialized track of interest below for a breakdown of the costs at West Coast University.
We offer several RN to MSN financial aid options — including scholarships, grants, and loan access — to help support you through your studies. We also offer reduced tuition rates for military personnel and their spouses.
For more information about your financial support options, visit our financial aid page.
Admission Requirements
Applicants to the program must meet the following standards (RN-MSN All Track Options):
Completion of the application for admission.
Completion of all university admissions requirements.
Completion of an associate degree or diploma in nursing from an accredited collegiate institution with a 3.0 CGPA or better.

Applicants can be conditionally admitted into the program by providing unofficial transcripts or a copy of the conferred nursing degree. Official transcripts which meet the requirements set forth must be received by the end of the add/drop period to be admitted to the program.

A valid and unencumbered license as a registered nurse in any U.S. state or territory in which the student is licensed, including the state in which the student completes all assignments for the program.

Military, federal, and foreign-educated nurses must meet this State requirement for nursing licensure.
An active and unencumbered RN license(s) must be maintained throughout the program.
A domestic or foreign medical degree is not equivalent to a nursing degree.

Submit official transcripts from one of the programs below approved by the U.S. Department of Education (USDOE) (including any prior courses taken to be considered for transfer of credit).

Associate of Science in Nursing
Associate of Applied Science in Nursing
Diploma in Nursing
State-approved nursing with evidence of an earned RN license
Foreign nursing equivalency with evidence of an earned RN license in the United States
Associate of Science with evidence of an earned RN license
Associate of Applied Science with evidence of an earned RN license
Non-Nursing bachelor's degree with evidence of an earned RN license*
Foreign-Foreign equivalency with evidence of an earned RN license in the United States*
* Applicants submitting non-U.S. or non-English transcripts should refer to the International Admissions section of the catalog.
RN-MSN Probational Admissions Requirements
Applicants with a CGPA of 2.70-2.99 may be considered for probational admission after meeting the following probational admissions requirements. Based on review of the applicant packet the program dean may request an interview in consideration for admission.
The applicant must provide a letter of intent.
The applicant must be approved for admission by the Program Dean/Director.
The applicant must satisfy program prerequisites and achieve a cumulative GPA of 3.0 on all coursework attempted over the first trimester (two terms). Students failing to meet these requirements following the first trimester (two terms) will be administratively withdrawn from the university.
Additional Admissions Requirements Advanced Practice Registered Nurse (APRN) Tracks Only:  
In addition to the admissions requirements above, applicants to the RN to Master of Science in Nursing – Advanced Practice Registered Nurse tracks must also meet the following admissions requirements:
Recommendation for admission by the program dean/director and admission committee members. Past academic performance and professional achievements will be evaluated using a rubric to determine the applicant's level of qualification.
Pre-requisite: Any student that is approved for transfer of credit for Advanced Pharmacology will be required to complete and pass the California BRN Pharmacology approved modules (California students only).
Applicants to the APRN tracks must have a minimum of one (1) year of direct patient care RN experience before entering APRN core courses.
APRN Adult-Gerontology Acute Care track, one (1) year of critical care or intensive care setting experience as a registered nurse (RN) within the past 5 years is required prior to admission.
APRN Psychiatric-Mental Health Nurse Practitioner track, one (1) year of registered nurse (RN) experience in direct patient care or a minimum of six (6) months of direct patient care experience in psychiatric mental health nursing (preferred) within the last 5 years prior to admission.
Students in RN-MSN APRN tracks will be required to have a Gap Analysis review upon admission.
All students will be required to complete the Supplemental Application Form.
To view additional requirements for students enrolling in our RN to MSN specialized tracks, see the admissions section of the Nursing RN to MSN Online page in the WCU catalog.
Academic Calendar
New academic sessions begin, on average, every eight weeks and usually last about six trimesters on the Accelerated schedule. For the most updated start-to-completion schedule, view the Academic Calendar.
Clinical Placements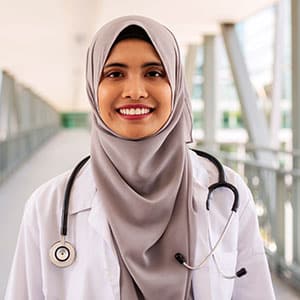 Helping You Find a Clinical Facility
Our Clinical Placements team supports you through the entire clinical site search process. If you need help locating a facility and preceptor that meets program requirements, or if you want assistance in getting a site approved, our team is here to help every step of the way.
WCU works to foster relationships with varied healthcare facilities across the nation, helping students find clinical placement facilities that meet their needs.
Career Services
Professional and Career Development
Our Career Services department provides ongoing assistance with professional and career development for our online RN to MSN students and graduates, including resume writing workshops, interview coaching, and keeping graduates informed of current job opportunities.4
WCU's RN to MSN tracks help prepare you for a variety of nursing opportunities, opening the door to more advanced nursing roles.
Graduates of the RN to MSN program will be prepared for a variety of expanded roles. According to the Bureau of Labor Statistics, registered nurses and nurse practitioners work in a range of settings, including:
Hospitals (state, local, and private)
Physicians' offices
Outpatient care centers
Ambulatory healthcare services
Nursing and residential care facilities
Government facilities
Educational services 2, 3
Learning Outcomes
Upon graduation, RN to MSN students will:
Demonstrate innovative leadership strategies in complex healthcare settings to evaluate health outcomes in culturally diverse populations.
Appraise research findings to support evidence-based quality initiatives.
Employ communication and information technologies to promote interdisciplinary collaboration and guide clinical decisions.
Develop population-based care coordination strategies to promote health and disease management.
Present advocacy strategies to influence ethical and fiscally responsible policy and process changes to influence individual health and healthcare systems.
Featured Faculty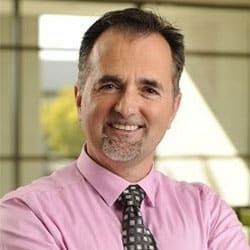 Dr. George Byron Peraza-Smith, DNP, RN, AGNP-C, GNP-BC, GS-C, CNE, FAANP
Dean/Director, DNP, RN to BSN, AGPC-NP & Graduate Specialty Programs
Dr. George Peraza-Smith is a Fellow of the American Association of Nurse Practitioners (AANP). He obtained his Doctor of Nursing Practice (DNP) from Case Western Reserve University, as well as a Bachelor of Science in Nursing (BSN) and Master of Science in Nursing (MSN) in nursing administration from the University of Texas Medical Branch. He has both a gerontological nurse practitioner post-master's certificate from the University of South Florida and an adult nurse practitioner post-doctoral certificate from Brandman University.
Dr. Peraza-Smith is board-certified as an adult-gerontology primary care nurse practitioner (AGPCNP), a gerontological nurse practitioner, an APRN gerontological specialist, and a certified nurse educator. He is the immediate past president of the Florida Nurses Association and the immediate past inaugural president of the Gerontology Nursing Certification Commission (GNCC) for which he remains a trustee on the board. The GNCC offers an APRN gerontological specialist certification to distinguish APRNs who possess expert knowledge, experience, and skill in managing the complex health needs of older adults.
Dr. Peraza-Smith has been teaching in MSN and DNP online and hybrid programs for over 10 years. He has held academic leadership positions such as professor, program director, department chair, and associate dean. Dr. Peraza-Smith resides in Zephyrhills, Florida with his husband and two children.
FAQs
Will my previous coursework transfer into the program?
WCU can evaluate your previous coursework for credit. In the RN to MSN program, we are able to accept a total of up to 90 transfer credits. You can work directly with your advisor to see which credits can be applied to your new degree.
Will I be able to complete my degree or certificate if I am working?
All our online nursing programs have been designed to give you the flexibility you need to earn your degree. While due dates and assignments help keep you on track, you will have the flexibility to watch lectures and complete coursework when and where it's convenient for you. You choose whether to study in the mornings, evenings, or weekends.
Will I be eligible to sit for my certification exam?
Yes, after you complete the program, you will be eligible to sit for your certification exam. WCU offers two tools to help you prepare for the examination: Lecturio and BoardVitals. Both tools are mobile-friendly platforms that will help you review materials so you can approach the exam with confidence.
What is an Accelerated RN to MSN?
Our Accelerated RN to MSN online program lets you complete bachelor's courses and progress directly into specialized master's classes with no transitional delay.
Can you bridge from RN to MSN?
RN to MSN online is a bridge program for advancing to the next level in your nursing development. The online RN to MSN program allows certified registered nurses to complete bachelor's-level courses and ultimately earn an MSN degree without lag time in between.
Can I get an RN to MSN degree online?
WCU's RN to MSN program includes online coursework. Some in-person practice experience is also necessary to complete your RN to MSN degree.
How long does it take to go from RN to MSN?
The length of our RN to MSN programs varies depending on which pace and specialized track you choose. For example, the Nurse Leader and Nurse Educator let you earn your degree in as little as 16 months at the Accelerated Plus pace. Other tracks can take up to 44 months at the Working Professional pace.
Is financial aid available?
Financial aid, scholarships, and grants are available for those who qualify. Among the scholarships and grants offered are the Alumni Pathway Grant (covering up to 20% of tuition), the WCU Health Services Grant (covering up to 10% of tuition), and the WCU Performance Scholarship (covering up to 15% of tuition).
For additional information and eligibility requirements, please visit our scholarships and grants page on our online catalog.
What kind of support will I get for my online studies?
We want you go be as equipped and supported as possible for your online coursework. That's why we offer a wealth of online support and resources, we provide 24/7 technical support, and our faculty members generally responds to students within 24 hours. We also have free tutoring available, personal Student Success advisors, and other helpful resources that are available at your fingertips.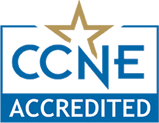 The baccalaureate degree program in nursing, master's degree program in nursing, Doctor of Nursing Practice program, and post-graduate APRN certificate program at West Coast University are accredited by the Commission on Collegiate Nursing Education 655 K Street, Suite 750, Washington DC 20001, (202) 877-6791 (www.ccneaccreditation.org).
Financial aid and scholarships are available for those who qualify.
1 WCU evaluates transfer credits for acceptance. We can accept a total of up to 90 transfer credits (48 credits for college-level non-nursing courses, and 42 credits for unobstructed RN licensure) for the RN to MSN program.
2 Bureau of Labor Statistics, U.S. Department of Labor, Occupational Outlook Handbook, Registered Nurses, Accessed July 03, 2023.
Demand and salary can vary by location, level of experience, and specialty.
3 Bureau of Labor Statistics, U.S. Department of Labor, Occupational Outlook Handbook, Nurse Anesthetists, Nurse Midwives, and Nurse Practitioners, Accessed July 03, 2023.
4 WCU provides career guidance and assistance but cannot guarantee employment.