Join Our Miami Campus & Achieve Your Goals
Pursue your nursing degree at a modern campus that was built with your needs in mind.
A Community of Care Focused on Your Success
Looking for a nursing school in Miami? West Coast University-Miami brings you a nursing education designed for the modern student. Our carefully designed programs provide the training and resources you need to further your education. When you attend WCU-Miami, you can:
Put your skills to the test in our

innovative simulation labs

Find

comfortable study and break areas

with access to student amenities.

Get

direct support from faculty

— caring is in our DNA!
Request Info
Personal Information you submit through our Sites, such as your name, address and other contact information, may be collected by West Coast University for internal marketing and development purposes as well as to respond to your inquiry, complete a transaction for you, or fulfill other forms of customer service. You can choose not to receive marketing from us by "unsubscribing" using the instructions in any marketing email you receive from us.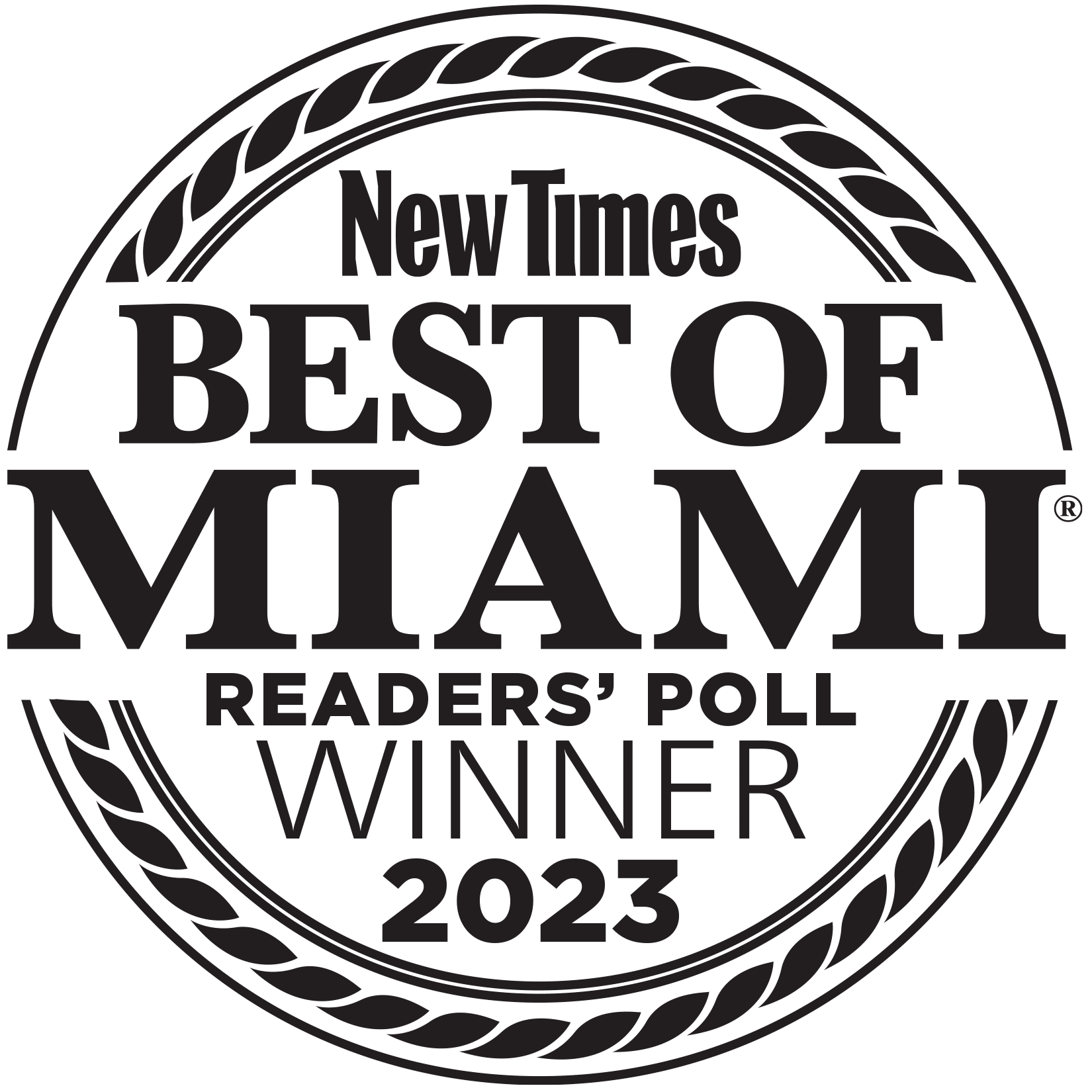 West Coast University Miami has been voted Best School/University in the Best of Miami 2023 Readers' Poll hosted by the Miami New Times!
A Campus Built for You
Located in the heart of Miami, our campus offers the resources you need to achieve academic access while in nursing school. Gain hands-on practice at our 5,000-square-feet Simulation Center equipped with industry-current technology and high-fidelity manikins. Get access to the library, computer stations, and student meeting rooms to hold group study sessions. In between classes, enjoy the views from our glass building, grab a seat in our student break room, or enjoy the sunshine in the quad area.
The location also provides easy highway access to our students. Our Miami campus is situated near several Metrobus stops for convenient travel around the city.
Schedule an Info Session
We invite you to attend one of our informative presentations on our programs.
Why Choose West Coast University – Miami?
Our campus is equipped with industry-current technology designed for today's student attending nursing school.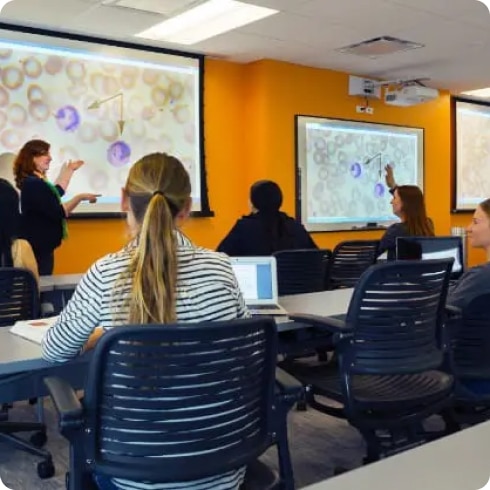 Spacious study areas both indoors and outdoors
Quad area to encourage interaction with peers and faculty
Collaborative spaces to connect and study with friends
Classrooms and science labs designed for active learning
Simulation center and skills lab with advanced technology, including high-fidelity manikins
Spaces created and equipped for interactive learning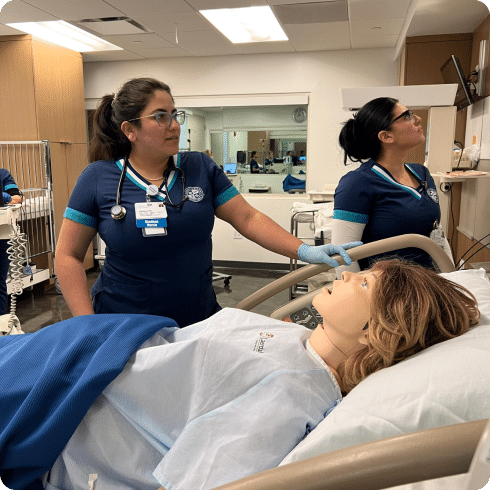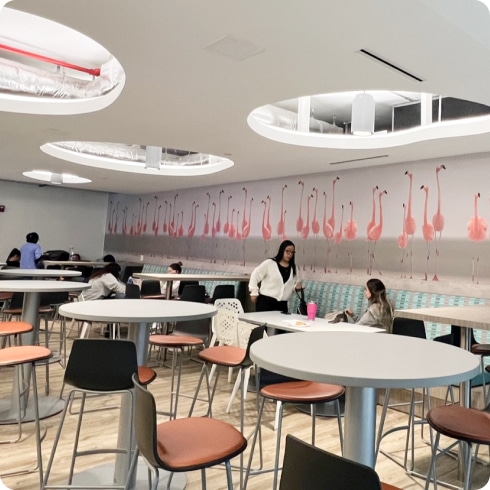 Designed for Student Success
Every detail of West Coast University's campuses is designed to create a rich experience that stimulates the college student's education and encourages you as you pursue your healthcare or nursing degree.
Campus Culture
Become part of a diverse community of passionate, dedicated individuals. At West Coast University – Miami, you're given the opportunity to integrate yourself into a culture that feels like a family.
Join a study group to learn from your classmates or get some guidance through peer tutoring sessions. WCU's class sizes grant you the opportunity to get to know your professors and get insight into the healthcare industry. Find a community that helps make your nursing school experience fulfilling and boosts your professional strengths.
Our Location
West Coast University
9250 NW 36th Street
Doral, FL 33178
(786) 501-7070