ADVANCE YOUR EDUCATION ONLINE
Bachelor of Science in Healthcare Administration
Learn what it takes to become a professional in health administration with a flexible BSHA program that lets you study 100% online.
Apply Now
Bachelor of Science in Health Administration (BSHA) Highlights
100% online study including mobile-friendly content and access to LinkedIn Learning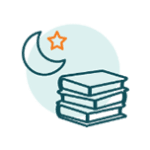 Multiple starts per year with accelerated and working professional BSHA program paces available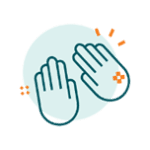 Choose among our general or specialized tracks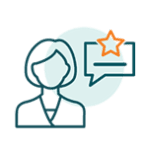 Competitive tuition with financial aid and scholarships available for those who qualify
Why a BSHA Degree?
Health administration professionals help healthcare organizations of all kinds run smoothly. When you earn your BSHA online, you're working to gain the skills and knowledge needed in today's healthcare field. Learn what it takes to help run hospitals, clinics, and other healthcare facilities.
Our BSHA program students have the opportunity to build a foundation in a variety of business and administrative skills, including finance, marketing, and information systems. They also have the opportunity to complete courses that teach them about leadership in healthcare, research methods, and risk management.
Apply Now
FAQs
How long does it take to get a BSHA?
WCU's online BSHA program can be completed in as few as 40 months with the accelerated BSHA pace. The Working Professional Pace lets you earn your online BSHA degree in 80 months.
Can I get a BSHA degree online?
With WCU, you can earn your BSHA degree 100% online through our flexible online BSHA program.
What is the purpose of the BSHA program?
The purpose of the Bachelor of Science in Health Administration (BSHA) program is to prepare graduates for a variety of administrative roles in healthcare organizations including (but not limited to) financial analysis, policy development, and risk management.
What can you do with a BSHA degree?
There are a wide variety of professional opportunities for Bachelor of Health Administration degree graduates. Potential careers include Administrative Services Managers, who keep healthcare organizations running efficiently by planning and directing healthcare administration services.
Is financial aid available for the BSHA program?
Financial aid and scholarships are available for those who qualify. Among the scholarships offered are the Alumni Pathway Grant (covers up to 20% of tuition), the WCU Health Services Grant (covers up to 10% of tuition), and the WCU Performance Scholarship (covers up to 15% of tuition).
For additional information and eligibility requirements, visit our scholarships and grants page on our online catalog.
Will my previous coursework transfer into the program?
We can evaluate your previous coursework for transfer credit. WCU accepts up to 33 general education transfer credits, up to 30 elective credits, and up to 27 core and track course credits on a case-by-case basis. Speak to your admissions advisor to learn more.
Will I be able to complete my degree or certificate if I am working?
All our online programs have been designed to give you the flexibility you need to earn your degree. While due dates and assignments help keep you on track, you will be able to watch lectures and complete coursework when and where it's convenient for you. You choose whether to study in the mornings, evenings, or weekends.
How long does it take to complete the BSHA degree?
Our online BSHA programs offer two program paces. Our Accelerated program pace allows you to earn your degree in as little as 40 months. The Working Professional pace lets you take fewer classes per trimester, providing flexibility when you need it, and can be completed in as little as 80 months.
Have Questions?
Pursuing your degree is a big choice. Fill out our form and one of our admissions advisors will contact you to answer any question you may have!
WCU distance education programs are delivered out of the Orange County and Texas campuses and may not be available to residents in all states.