Orange County Campus
We're known for our student-centric approach. From our campus to our curriculum, everything is designed with our students in mind.
If you're interested in attending nursing school in Orange County, West Coast University brings you a nursing education designed for today's student. Our programs are designed to equip you with the skills you need to reach your educational goals. From our spacious study areas to our advanced simulation labs, WCU encourages your academic growth as you pursue your healthcare, dental hygiene, or nursing degree in Orange County.
A Campus Built for You
Located in Anaheim, our Orange County campus combines retro and modern design elements to create an aesthetically pleasing campus where students and faculty can feel at home. West Coast University lays the framework for a rewarding nursing school experience. Our nursing students can practice at the La Palma learning site where our simulation center is equipped with industry current technology and high-fidelity manikins.
Dental hygiene students will receive their own simulation lab equipped with enough units so each student will receive their own unit per class. Additionally, the campus is home to WCU's no-cost dental hygiene clinic, which allows students to get first-hand experience while helping provide services to patients who might otherwise not have access to dental care.
Our Orange County campus offers easy access to various Orange County Transportation Authority (OCTA) bus services.
Why Choose West Coast University - Orange County?
Our campus is equipped with industry-current technology designed for the modern student.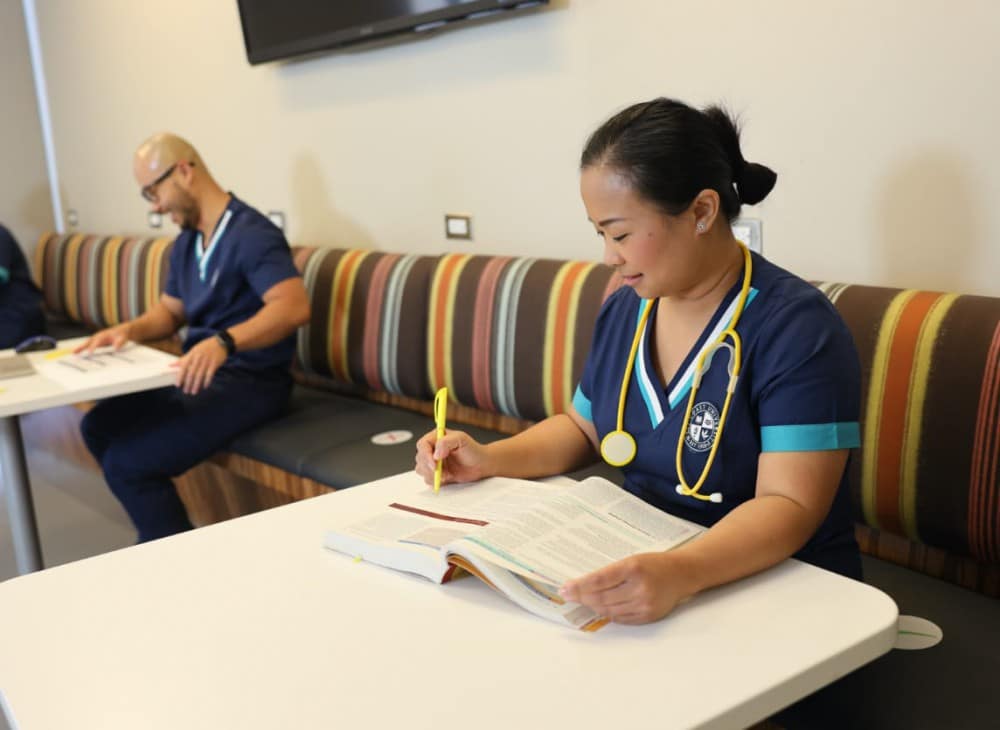 Spacious study areas both indoors and outdoors
Home to our no-cost dental hygiene clinic
Collaborative spaces to connect and study with friends
Dental hygiene labs equipped with one simulation unit per student per class
Simulation center and skills lab with advanced technology, including high-fidelity manikins
Interactive learning, including augmented reality (AR) anatomy courses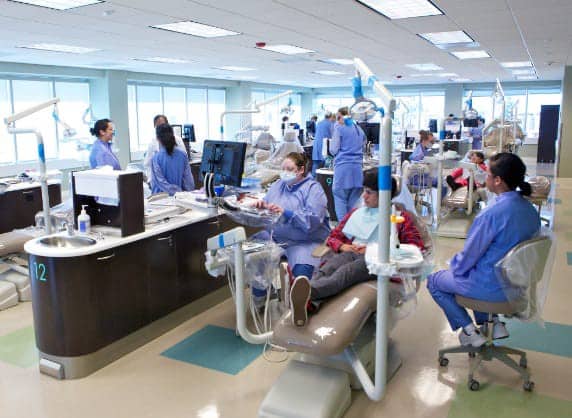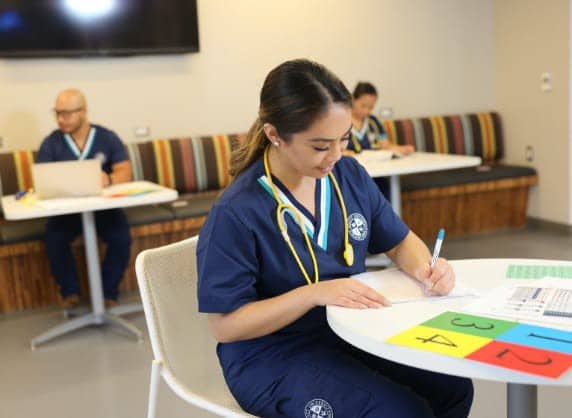 Designed for Student Success
Every detail of West Coast University's campuses is designed to create an enriching nursing school experience that stimulates the college student's education and supports academic excellence.
Orange County Nursing and Healthcare Programs:
Join a diverse community of passionate, dedicated individuals. With a culture that feels like a family, you will have all the support you need to be the best you can be. Join a study group to learn from your classmates or get some guidance through peer tutoring sessions. WCU's class sizes grant you the opportunity to get to know your professors and get insight into the healthcare industry. Find a community that helps you build on your strengths and reach your academic goals.
Our Locations
Campus Address:
1477 S. Manchester Ave
Anaheim, CA 92802
(714) 782-1700
Learning Site Address:
2411 W La Palma Ave
Anaheim, CA 92801