Admission Requirements
Learn about the requirements for becoming a student at West Coast University.
Want to know if you're eligible for admission at WCU? Review our general university requirements and then search the admission information for your specific program of interest.1 If you have any questions along the way, our admissions advisors are ready to assist you!
Undergraduate Admission Requirements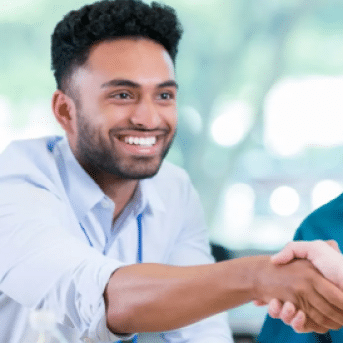 An undergraduate student applying for admission into West Coast University must:
Show proof of high school graduation or its equivalent
Meet any additional admission criteria required by the selected program
Participate in an interview with a university admissions advisor
Submit a completed application for admission
Complete an enrollment agreement (must be signed by a parent or guardian if the applicant is under 18 years of age)
Be 18 years of age prior to clinical rotations (if applicable to the program)
Graduate Admission Requirements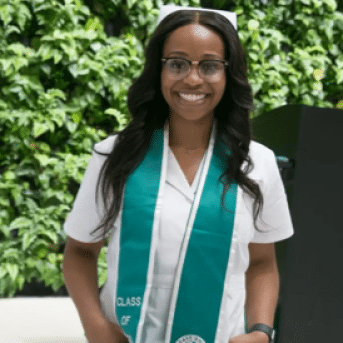 A student applying for admission to a graduate program at West Coast University must:
Show proof of a completed bachelor's degree
Meet program-specific admission requirements
Submit a completed application for admission
Attend an admissions interview with a university admissions advisor
Complete an enrollment agreement
Requirements for International Students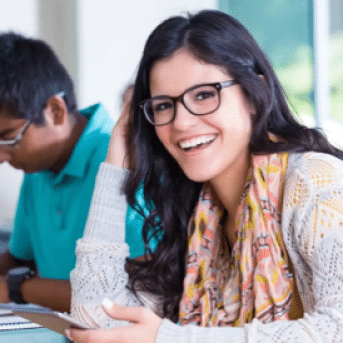 Are you a non-immigrant international student who is interested in attending WCU? If so, you may be eligible to enroll in one of our on-campus undergraduate programs. We do not, however, accept foreign applicants with student visas for our graduate programs or our programs that are offered primarily online.
International students must meet the same program admission criteria as all other prospective students. To be considered for admission, prospective international students must be eligible to apply for a student visa (F-1) or must be a resident in the United States in a temporary residency status that does not require a change of status in order to attend a university.
Instruction at WCU is provided in English only. Students are required to be able to read, write, speak, understand, and communicate in English. WCU does not offer English as a Second Language (ESL) instruction.
Prior to admission, an international prospective student must:
Be officially enrolled or accepted by the university
Show proof of financial support
Provide evidence of English proficiency, which can be established by providing documentation of one of the following:

Graduation from an American / international high school program where the curriculum is given in English
Graduation from a high school in the United States as an exchange student
Graduation from a high school in a country where English is the official language
A passing score on the entrance exam required for admission to the program

Have an I-20 form for attendance at the school
Other individuals already in the U.S. under a temporary status, which requires a change of status, must file an I-539 (Application to Extend/Change Nonimmigrant Status) and pay the required fee to the United States Bureau of Customs and Immigration Services prior to admission.
Prospective international students must submit a copy of the student visa or approved Change of Status Form and I-94 entry/departure form to WCU prior to starting their classes. Approval of a change of status can take 60 to 120 days.
For additional information, see the International Admissions – Undergraduate page in our online catalog.
Requirements for Readmission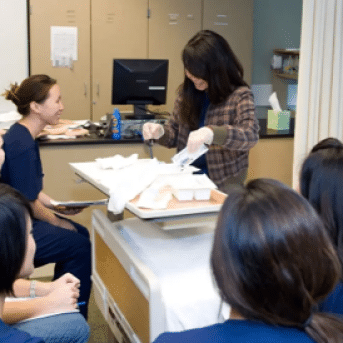 At West Coast University, we know life can sometimes get in the way of your studies. If you withdrew from WCU and are now reapplying as a returning student, we welcome you and are here to help with the readmission process.
Review the general requirements for readmission below and then reach out to an admissions advisor if you have any questions.
Students reentering WCU following a withdrawal:
Must reenter under the admissions, academic program, and administrative policies of the WCU catalog at the time of readmission
Are subject to the tuition and fee rates that are prevailing at the time of readmission
Must not have any outstanding previous balance or must make arrangements to repay their balance at the time their application is being considered
Must meet all program-specific requirements for reentry (Some programs may require coursework to be repeated if a certain amount of time has passed.)
Students may also apply for readmission following a dismissal as long as they meet all the requirements set by the specific program. These may include requirements such as repeating coursework, maintaining a certain GPA, and remaining in good standing with the university.
Read more about the reentry requirements for specific types of programs at WCU.
Want to transfer credits?
1Students must apply for admission to their program of study to be officially accepted for a specific starting date. The university reserves the right to deny admission to applicants if the admissions requirements are not successfully met.