Transferring Credits
Want to apply credits from your previous coursework? Learn how the process works.
If you completed coursework at a post-secondary educational institution, then you may be eligible for transfer credits. When you earn transfer credits, you lower the number of credits needed to complete your program at West Coast University, which can potentially help you graduate faster and reduce your tuition costs.
Here are the steps for determining your eligibility for transfer credits at WCU: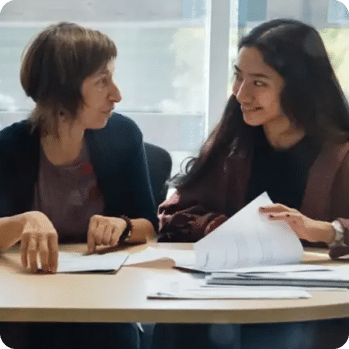 Use our database to look up courses from your previous educational institution(s) as a preliminary tool for determining if the coursework is transferrable to your WCU program. This gives you an initial idea about your eligibility for transfer credits.
Request your official transcripts from your previous educational institution(s) and have them sent to WCU (or deliver them personally).
Allow WCU's Registrar's Office to evaluate your transcripts and assess your eligibility for transfer credits.
Receive a report from the Registrar's Office detailing the results of your evaluation. This report will explain which courses qualify for transfer credits, which ones do not, and why any of your previous coursework was not accepted (if applicable).
Read the next section for information on how to use our database for looking up previous coursework.
WCU's Transfer Equivalency System (TES)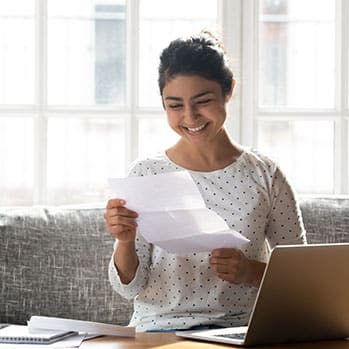 Follow these steps to use our Transfer Equivalency System (TES) as a preliminary tool for determining your eligibility for transfer credits:
Using the alphabetical index, choose the institution(s) that you have previously attended, and click the link.
Locate the course(s) you have taken and click the checkmark located under the "Note" column to determine how WCU may apply your credits.
The "Note" section in the heading will indicate whether or not WCU accepts the course as an equivalency.
After reviewing the course and its equivalency status in Notes, you can click on the checkbox, located under the "checkbox" column, and then click on the "Add/View My List" button to create a customized list of potential transfer credits.
Common Questions About TES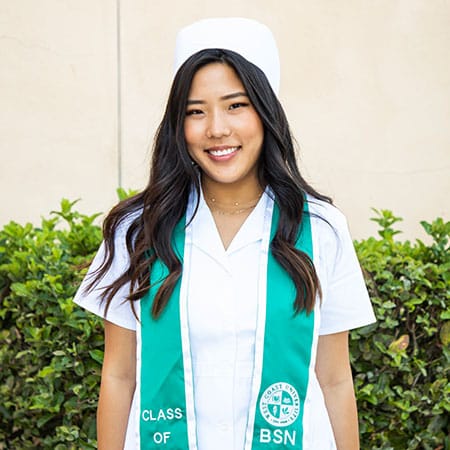 My institution is not listed on the TES site. Does that mean WCU will not accept my units?
Not necessarily. Institutions voluntarily participate in the TES system, so exclusion from the TES site does not necessarily indicate that credits will not be accepted. Please contact the Registrar's Office for clarification.
I see my course(s) listed on TES. Does that mean they will automatically be accepted by WCU?
No, the TES system is subject to changes at the university's discretion as equivalencies are reviewed by our academic leadership. Also, WCU displays courses that are NOT eligible for transfer to provide as much information as possible for students to effectively plan their education.
I do not see my course(s) listed on TES. Does that mean WCU has denied that course?
No. WCU lists all courses that have been reviewed for equivalency, whether approved or denied. If a course is not listed in TES, WCU has not received an evaluation request for this course. Please collect a syllabus and an official transcript for this course and speak with an admissions advisor about how to get these materials submitted for your transcript evaluation.
Do I still need a transcript evaluation if the TES site shows that my previous courses are transferable?
Yes, you should still have your transcripts evaluated by the Registrar's Office as the information in TES is subject to changes. Having our team evaluate your transcripts helps ensure that the most up-to-date information is being used to determine your eligibility for transfer credits. An evaluation can also help you better understand any next steps that you may need to take for your WCU coursework.
View disclosures
The information in our TES system is a guide to how classes at your current or former school may transfer to WCU, effective as of the June term of 2011. The fact that a course appears in the list is no guarantee that the course will transfer in your individual case. Our equivalency system is subject to frequent revision. The catalog dates for each institution reflect the latest revision date for transfer equivalencies from that school.
Final determination of transfer credit acceptance is ultimately made by the program dean or director, once a complete transfer evaluation packet is received. A transfer evaluation packet is not complete without official transcripts of all completed coursework.
For additional information, view West Coast University's transfer credit policies in the university catalog.
West Coast University has no articulation agreements.
General Transfer Credit FAQs
Want to know more about our transfer credit policies at WCU? To help guide you, we have provided answers to some of the questions we are frequently asked about the transfer credit process.
How many credits can I transfer to WCU?
West Coast University may accept up to 90 transfer credits for undergraduate coursework and up to 9 credits for graduate coursework. However, each program has its own transfer credit requirements, so you should speak with an admissions advisor to fully understand how many credits you may be eligible to transfer from previous coursework.
What grade do I need for a previous course to be considered for transfer?
WCU may accept a grade of C- (70%) or better for an undergraduate course, and it may accept grade of B- (80%) or better for a graduate course. The grade must be documented on official transcripts. However, because each program has its own transfer credit requirements, we advise that you speak to an admissions advisor to learn more about what types of grades are required for your specific program of interest.
What types of educational institutions do you accept credits from?
WCU may accept previous coursework from institutions that are accredited by agencies recognized by the U.S. Department of Education and/or the American Council on Education (ACE).
What if I took a course that doesn't have as many credits as an equivalent course in a WCU program?
If you took a course at another institution with fewer than the required semester credits, you may combine that course with other courses to meet the credit requirements.
What happens if I'm trying to transfer credits from a quarter-based institution into a semester-based WCU program?
When granting transfer credit based on courses from educational institutions that are on the quarter system, we will award students credit based on the WCU course equivalent. For example, for a standard four-credit quarter lecture course, we will award three WCU semester credits.
Can I transfer credits that were part of a completed degree?
We typically do not accept credits for courses that were taken as part of a completed degree. We may, however, consider such credits for dual-degree programs, as part of the WCU Bridge program, or at the discretion of the program's dean.
What is the time limit for the transfer of previous coursework?
According to the WCU's recency policy, any science course that is required as a prerequisite for a program's core curriculum must have been completed within the five calendar years of admission.  Any other science course that is not a prerequisite may be submitted for transfer credit evaluation regardless of how long ago it was taken.
Can I earn credits for work experience?
WCU may allow up to 60 non-traditional transfer credits. These are credits that can be applied for non-traditional courses, trainings, exams, work experience, and/or military training. Students may be able to use national and WCU exams; professional certificates, licenses, and/or trainings; and work portfolios as proof of their experience. Speak with an admissions advisor to explore your options for non-traditional transfer credits.
How do I get my transcripts?
To obtain your official transcripts, you will need to request them from your prior educational institution and submit them to West Coast University. The most secure delivery method is to have the institution mail them straight to WCU, or to use an approved e-transcript service. For guidance on where to send your transcripts, call one of our Registrar's Offices. You should consult with your admissions advisor prior to making your transcript request, as the best process varies based on the program to which you are applying.
What is considered an official transcript?
A transcript is deemed official if it is received straight from the originating institution and shows no signs of tampering. They may also be considered official if the transcript is marked as "Issued to Student" and there are no signs of tampering. Some of the many signs of a transcript's authenticity include use of an official envelope with the seal intact, the presence of the originating institution's logo and/or address, a postmark that is appropriate for the institution, and use of security paper or a special watermark, among others.
A transcript can be accepted by WCU if it was opened and clearly marked as official by the Registrar's Office, or by the program dean, executive director, or their assignee. The final decision of transcript authenticity is made by the Registrar's Office.
Electronic transcripts delivered through an approved e-transcript service are also considered official.