West Coast University - Texas
Explore our modern, Dallas-area campus. From our study areas to our simulation labs, everything is designed for the needs of today's students.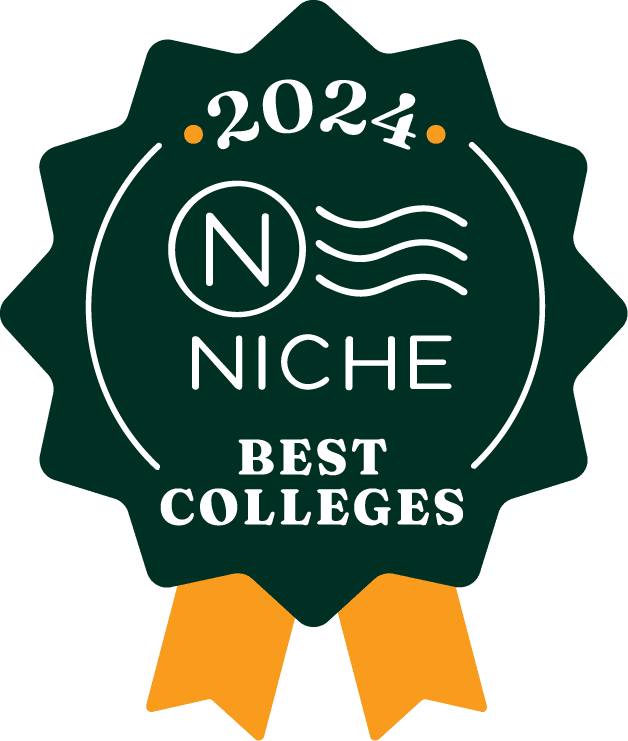 #1 Best Colleges for Nursing in America
#1 Best Colleges for Nursing in Texas
#1 Best Value Colleges in Dallas-Fort Worth Area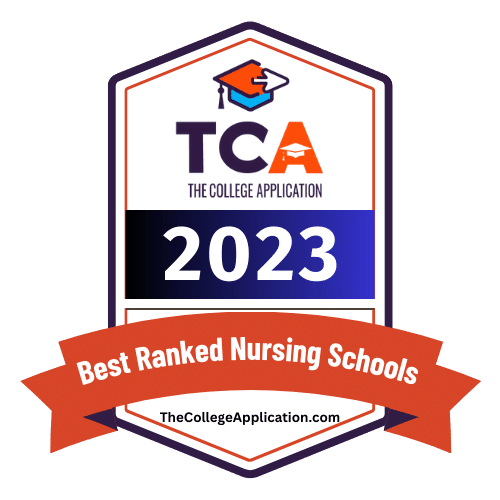 Voted as a best Nursing School by The College Application
WCU - Texas Nursing and Healthcare Programs:
A Campus Built For You
Our WCU-Texas campus is built for today's student interested in degrees in nursing, physician assistant studies, or occupational therapy. With 136,000 square feet of innovative learning space, you can study in modern classrooms, practice in simulation labs equipped with industry-current technology and high-fidelity manikins, and even grab a quick bite at our on-site café.
West Coast University Career Services will help students work towards their career goals while they are still completing their program.
Students in our physician assistant, occupational therapy, and nursing programs have access to a range of tools for hands-on learning as they pursue their healthcare or nursing degree. If you want a place to quietly study or hold a group study session, the campus has a variety of study spaces–both indoor and outdoor! The location also offers easy access Dallas Area Rapid Transit (DART) rail and bus services.
Schedule an Info Session
We invite you to attend one of our informative presentations on our programs.
Why Choose West Coast University - Texas?
Our Dallas-area campus was designed to keep up with the needs of the next generation of nurses and healthcare professionals.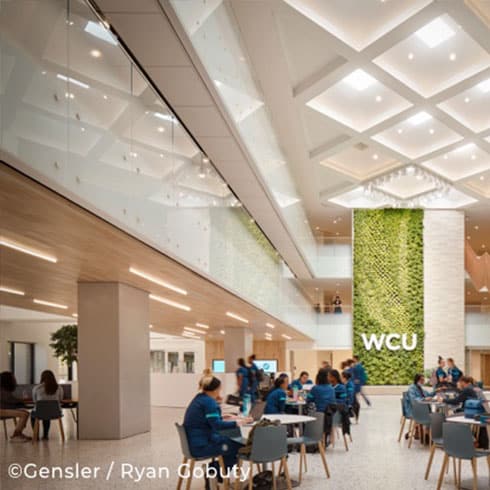 136,000 square feet with spacious study areas
On-site café with multiple food options
Indoor atrium space designed to provide quick access to different departments and nursing school / healthcare program resources
Classrooms and science labs designed for active learning
Simulation center and skills lab with advanced technology, including high-fidelity manikins
Interactive learning tools, including virtual reality dissection tables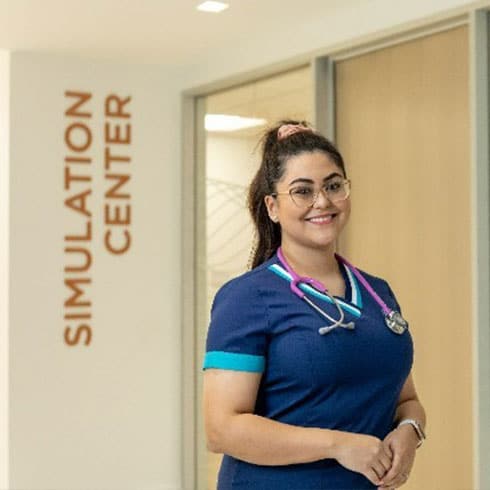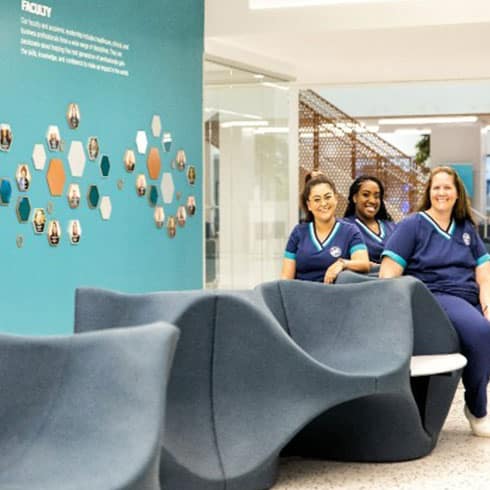 Designed for Student Success
Every detail of the campus is designed to create a rich experience that stimulates the college student's healthcare education and supports academic excellence.
Campus Culture
Join a diverse community of passionate, dedicated individuals pursuing healthcare degrees in the Dallas area.
With a culture that feels like a family, you will have all the support you need to be the best you can be. Join a study group to learn from your classmates or get some guidance through peer tutoring sessions. WCU's class sizes grant you the opportunity to get to know your professors and get insight into the healthcare industry. Find a nursing school or healthcare program with a tight-knit community that helps you build on your strengths and reach your academic goals.
WCU students hail from Dallas, Richardson, Garland, Plano, Arlington, Fort Worth, and many other amazing cities in Texas and across the U.S.
Our Location
West Coast University
2323 N. Central Expressway
Richardson, TX 75080
(214) 453-4533