Master of Physician Assistant Program
In our PA program, you can study to become a physician assistant in a supportive, student-centric environment that prioritizes hands-on practice.
24 Months
Earn your Master of Physician Assistant degree in 24 months
1 year of clinical rotations
Complete clinical rotations in your second year of the program to gain real-world experience
50,000 WCU Alumni
Join a community of alumni in diverse fields across the country
Master of Physician Assistant Program Highlights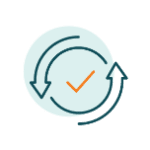 Learn through a balance of classroom learning, skills labs, and clinical rotations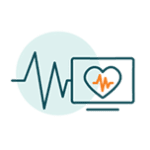 Practice using advanced technology, including virtual dissection tables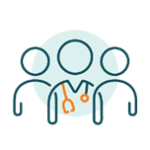 Study alongside students from other healthcare fields to develop interprofessional skills
Get individualized support as you prepare for your PA certification exam
Why Choose a Physician Assistant Program at WCU?
Our Master of Physician Assistant programs are designed for today's students. Whether you study at our WCU-Texas campus in the Dallas area or enroll in our hybrid program through the Center for Graduate Studies in Los Angeles, you'll be learning in an engaging environment that combines a streamlined curriculum with one-on-one support.
Get hands-on practice at our technologically advanced clinical skills labs. Work through real-world scenarios to build confidence before you begin your clinical rotations. Leverage our comprehensive curriculum, interprofessional education, and experiential learning to prepare for a career as a well-rounded, practice-ready physician assistant.
Explore the MPA program at WCU!
Overview: Master of Physician Assistant Program
Program Details
Program Pace - California
Hybrid Online and In-Person
Program Pace - Texas
Hybrid Online and In-Person
Curriculum
The curriculum varied depending on whether you enroll in California or Texas. To view program details, please visit the program page for the campus you plan to attend:
Tuition & Financial Aid
How Much Does the Master of Physician Assistant Program Cost?
We know school is a substantial commitment. At WCU, we want to equip you with all the information you need to make the right decision for your future. For a breakdown of the MPA program costs, visit the program page for the campus you wish to attend.
We offer several financial aid options — including scholarships, grants, and loan access — to help support you through your studies. For more information about your financial support options, visit our financial aid page.
Admission Requirements
To review the admission requirements for the MPA program, please visit the program page for the campus you plan to attend:
WCU Campuses with the MPA Degree Program
Academic Calendar
Academic terms begin in Spring, Summer, and Fall. To see a list of term start and completion dates, view the Academic Calendar.
Clinical Experiences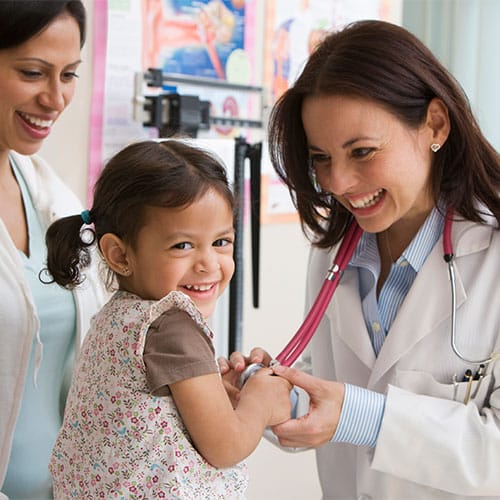 Learn by Doing
Our MPA programs provide you different opportunities to practice and master your skills.
Supervised Clinical Practicum Experiences (SCPEs) – Gain real-world experience through our diverse range of healthcare partner facilities. Our clinical team will handle the logistics of your clinical placements.
Advanced Clinical Skills Lab – Our Texas and California campuses have technologically advanced facilities where students collaborate and engage in clinical preparation exercises. In our simulation and patient exam spaces, students get to practice skills such as taking patient histories, performing physical exams, and communicating with patients and other healthcare staff.
Accreditation
Accreditation helps ensure you are getting an education that meets standards of quality. To learn more about our accreditation, please visit the program page for the campus you plan to attend:
Career Services
Support Through Every Step of Your Job Search
Don't tackle the job search alone! Our Career Services department is here to offer individualized support every step of the way.1 Their services include:
Help identifying job opportunities in your area
Resume workshops
Interview coaching
Professional guidance and development
Featured Faculty
Amy Bronson, EdD, MMS, PA-C
Dean/Program Director, Master of Physician Assistant Program, WCU-Texas
Dr. Amy Bronson is the Campus Dean and Program Director for the Master of Physician Assistant program at West Coast University-Texas. She holds a Bachelor of Arts in Speech, Language, and Hearing Sciences; a Master of Medical Science; a physician assistant certification; and a Doctor in Educational Leadership.
Prior to joining WCU-Texas, Dr. Bronson was the founding Program Director of the Master of Physician Assistant Studies program at Colorado Mesa University and served as the Assistant Vice President for Research and Innovation.
In addition to her educational roles, Dr. Bronson continues to practice clinically as a physician assistant. Her work as a PA spans more than 14 years, with a primary focus on family practice, otolaryngology, and plastic surgery.
Dr. Bronson's scholarship includes an extensive grant portfolio as a principal investigator on over $2.5 million in federal funding to address wellness initiatives for students and providers. She has also published on various topics, including rural healthcare, medical diagnostics, and mentoring: educational pedagogy, viral genomic sequencing, and altruistic testing.
Dr. Bronson's work is motivated by a commitment to increasing accessibility of quality medical care, and the transformative power of building healthy communities both in and outside the classroom through community-based population health, and the holistic transformative care models that can result from an integrated team-based approach to medical care.
With a commitment to giving back to her profession, Dr. Bronson has served on state and national professional and advisory committees, taking on roles such as Community Ambassador for Healthier Colorado, Board Member for the Western Colorado Area Health Education Center, American Academy of Physician Assistant Team Initiative partner, and President and board member for the Colorado Academy of Physician Assistants.
Elizabeth Bunting, DSc, PA-C, DFAAPA
Dean/Program Director of Physician Assistant Studies, WCU CGS-Los Angeles
Dr. Elizabeth Bunting serves as Campus Dean and Program Director for the Master of Physician Assistant program at West Coast University-Center for Graduate Studies. In her role, she is responsible for the initial establishment and accreditation of the program; development of curricula; securement of clinical sites and rotations; and management of other programmatic requirements, including state and university curricular approval processes.
Dr. Bunting previously served as Special Projects Advisor at the University of Tennessee, Chattanooga (UTC) for initiatives including COVID-19 response, campus wellness, and interprofessional education, in addition to her faculty duties as a Clinical Associate Professor of Practice. Prior to this appointment, she served as Program Director and Chair for the Physician Assistant program at UTC.
Before joining WCU and UTC, Dr. Bunting served as Clinical Associate Professor and Director of Admissions for Physician Assistant Studies at East Carolina University. She
was a Chancellor-appointed Faculty Leadership Fellow and was honored with an endowment in her name for PA students.
Dr. Bunting's clinical teaching interest and experiences include pediatrics, women's health, family medicine, rheumatology, and endocrinology. Her scholarly and research interests include clinician and student burnout, healthcare ethics, improving learning experiences for students, curriculum enhancement through the integration of active and blended learning formats, incorporating leadership into student instruction, healthcare equity and social determinants of health, organizational leadership and culture, and interprofessional education and team care.
Dr. Bunting is a Distinguished Fellow of the American Academy of PAs (DFAAPA), and she serves on the Item Writing Board for the Physician Assistant Education Association (PAEA) and Diversity, Equity, and Inclusion Committee for the North Carolina Academy of Physician Assistants (NCAPA).
FAQs
What is the role of a physician assistant?
Physician assistants are clinicians who work on healthcare teams to deliver patient-centered care. They have comprehensive training that allows them to see patients across all types of healthcare specialties and settings.2
Through collaboration with a medical doctor, a PA is able to conduct physical exams, perform medical procedures, treat illnesses, prescribe medications, and much more, according to the U.S. Bureau of Labor Statistics. Each state has its requirements for the level of doctor-PA collaboration that is needed.3
Because physician assistants have generalist medical training, they are able to provide treatment for a wide range of issues, allowing them to treat the "whole patient."2
How long does it take to finish a PA program at WCU?
You can earn your Master of Physician Assistant degree in 24 months.
Do I need to have a science-based bachelor's degree to get into one of WCU's PA programs?
It is ideal for prospective students to have a science-based educational background. However, we accept PA students with all different types of bachelor's degrees, not just those that are in the sciences.
Will I be able to use transfer credits in the program?
Our physician assistant programs do not allow for transfer credit.
Will I be able to get financial aid?
Financial aid and scholarships are available for those who qualify. It's best to review your eligibility with a WCU financial aid advisor, who can help you explore options such as student loans, scholarships, grants, federal work-study, military tuition reduction, and employer reimbursement. Get more information on our Tuition and Financial Aid page.
1 WCU provides career guidance and assistance but cannot guarantee employment.
2 American Academy of Physician Associates, "What is a PA?" Accessed Dec. 12, 2022
3 U.S. Bureau of Labor Statistics, Occupational Outlook Handbook, Physician Assistants, "What They Do," Updated Sept. 15, 2022
Financial aid and scholarships are available for those who qualify.