MSN Online
Pursue a Master of Science in Nursing and unlock a range of opportunities in your desired area of focus, from research to teaching to oversight and staff development.
Apply Now
8 Weeks
8-week course sessions allow for start dates throughout the year
6 Specializations
Choose between six specialization track options in our MSN program
CCNE-Accredited
WCU's MSN program is accredited by the Commission on Collegiate Nursing Education1
MSN Online Program Highlights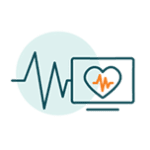 Hands-on practice through on-site intensives and clinical placement practicums

Student-centric approach to learning designed for your success, one-on-one faculty mentoring
Online classes with mobile-accessible learning and flexible degree completion schedules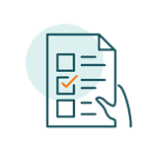 Financial aid and scholarships available for those who qualify
Why Enroll in an Online MSN Program?
Graduate study in nursing is a challenging yet rewarding opportunity for growth that offers an array of new directions to take your career. Through our CCNE-accredited MSN degree program, you'll learn academics, practicum, and interpersonal skill sets that will serve you whether you choose to move into a particular specialty, teach, or become an organizational leader.
At WCU, in addition to the necessary competencies required in advanced nursing, there is a focus on culture, including the awareness, dignity, and integrity required for nurses moving into a leadership role.
If you have a bachelor's degree in nursing or a related field, you can pick up where you left off with your education and earn your MSN online. With precepted clinical hours being a requirement of the program, the online MSN program helps you lay the educational groundwork needed to pursue more advanced nursing positions across various healthcare settings, or to pursue teaching. These are specialization tracks that can help you become an advanced practice registered nurse (APRN) or enter into a specific area of nursing that requires more specialized education.
(Note: WCU has halted enrollment for the Advanced Generalist and Nursing Informatics tracks of the MSN program effective January 9, 2023. To make an Informatics degree available to students, we now offer an Informatics track in the Master of Health Administration program.)
Interested in an MSN Specialization?
Explore the many different nursing specialty tracks offered through our online MSN program:
Overview: Online MSN Degree Program
Program Details
Program Paces for MSN Specialty Tracks
We know schedules don't look the same for all our students, and that's why we offer multiple timelines to choose from for the completion of your online MSN degree. Choose a study schedule that aligns with your goals and life schedule!
Hands-On Experience
Most MSN degrees include on-site intensive clinical experiences, which help students learn how to make assessments and recommendations for care. While most of the MSN program can be completed remotely, in-person experience is essential. Clinicals can be completed with WCU-approved healthcare partners that are local to the student.
Curriculum
The MSN degree curriculum is curated by specialty. The number of credits needed and the number of months your degree will take will vary, depending on the pace you choose (Accelerated Plus, Accelerated, or Working Professional). We advise that you visit the page for your MSN specialty of interest below and thoroughly review your prospective curriculum so you are fully aware of the program details and requirements.
Tuition & Financial Aid
How Much Does the MSN Degree Program Cost?
We know school is a substantial commitment. At WCU, we want to equip you with all the information you need to make the right decision for your future.
Our goal is to give you a clear understanding of MSN Degree online tuition costs so you can be well-informed as you navigate the application and enrollment process. Visit the page for your MSN specialty of interest below for a breakdown of the costs at West Coast University.
We offer several MSN Degree financial aid options — including scholarships, grants, and loan access — to help support you through your studies. We also offer reduced tuition rates for military personnel and their spouses.
Admission Requirements
Applicants for the program must meet the following requirements (MSN All Track Option): 
Completion of the application for admission.
Complete all university admissions requirements.
Completion of a Bachelor of Science in Nursing (BSN) from an ACEN, CCNE, or CNEA accredited program, with a 3.0 GPA or better.
A valid and unencumbered license as a registered nurse in any US State or territory in which the student is licensed, including the State in which the student completes all assignments for the program.

Military, federal, and foreign-educated nurses must meet this State requirement for nursing licensure.
An active and unencumbered RN license(s) must be maintained throughout the program.
A domestic or foreign medical degree is not equivalent to a nursing degree.

Applicants can be conditionally admitted into the first week of the program by providing unofficial transcripts or a copy of the conferred nursing degree. Official transcripts which meet the requirements set forth must be received by the end of the add/drop period to be admitted to the program.
* Applicants submitting non-U.S. or non-English transcripts should refer to the International Admissions section of the catalog..
MSN Probational Admission Requirements
Applicants with a CGPA of 2.70-2.99 may be considered for probational admission after meeting the following probational admissions requirements. Based on review of the applicant packet the Program Dean may request an interview in consideration for admission.
The applicant must provide a letter of intent.
The applicant must be approved for admission by the Program Dean/Director.
The applicant must satisfy program prerequisites and achieve a cumulative GPA of 3.0 on all coursework attempted over the first trimester (two terms). Students failing to meet these requirements following the first trimester (two terms) will be administratively withdrawn from the university.
Additional Admission Requirements Advanced Practice Registered Nurse (APRN) Tracks Only:
In addition to the admissions requirements above, applicants to the Master of Science in Nursing – Advanced Practice Registered Nurse tracks must also meet the following admissions requirements:
Recommendation for admission by the Program Dean/Director and admission committee members. Past academic performance and professional achievements will be evaluated using a rubric to determine the applicant's level of qualification.
Applicants to the APRN tracks must have a minimum of one (1) year of direct patient care RN experience before entering APRN core courses.
Adult-Gerontology Acute Care Track applicants must have one (1) year of intensive care unit (ICU) experience as a registered nurse (RN) within the past 5 years prior to admission.
Psychiatric Mental Health Nurse Practitioner Track applicants must have one (1) year of registered nurse (RN) experience in direct patient care or a minimum of six (6) months of direct patient care experience in psychiatric mental health nursing (preferred) within the last 5 years prior to admission.
Students in MSN APRN tracks will be required to have a Gap Analysis review upon admission.
All students will be required to complete the Supplemental Application Form.
To view additional requirements, including requirements for students with degrees from outside the U.S. and language verification criteria, visit our catalog. 
Academic Calendar
New academic sessions begin, on average, every eight weeks and usually last about six trimesters on the Accelerated schedule. For the most updated start-to-completion schedule, view the Academic Calendar.
Clinical Placements
Helping You Get Placed at a Clinical Site
At WCU, we have a Clinical Placements team that is dedicated to supporting you throughout your clinical practicum journey, from your first course all the way to graduation. Whether you need resources to help you identify the right preceptor and clinical site that aligns with your educational needs, assistance getting your preceptor and clinical site approved, or guidance on how to make your practicum experience a success, our team is here to help.
You will have an assigned coordinator of clinical relations who can provide you with coaching calls, so you'll never have to feel alone as you complete this critical component of your program requirements. West Coast University has partnerships with reputable healthcare organizations, which can be of great value when it comes to helping students with clinical practice placements.
Career Services
Career Support & Job Opportunities
At WCU, we do everything in our power to set you up for success for the duration of your program and beyond graduation. Our Career Services department provides online MSN program students and graduates with ongoing assistance with professional and career development through workshops and guidance.2 We help with job searches, resume writing, interview skills, and more.
Additionally, while students are in their programs, we provide them with their own personal admissions and financial aid advisors, Student Success advisors, one-on-one tutoring, and more.
Learning Outcomes
Upon completion of the MSN program, students will be able to
Integrate nursing science and related fields, such as physiology, statistics, psychosocial, political, financial, genetics, public health, and organization sciences in the continued improvement of nursing across the continuum of healthcare settings.
Provide leadership in a variety of settings that promote high-quality, safe patient care that also incorporates ethical decision making and effective interprofessional working relationships.
Demonstrate the skills needed to effect quality improvement that incorporates the various models, standards, and performance measures necessary to apply quality principles, within any type of organization.
Apply evidenced-based research in clinical practice by identifying actual or potential practice problems in a setting and resolving them through the role of change agent.
Demonstrate proficiency in computer skills both technical and in the application of informatics to enhance, deliver, communicate, integrate, and coordinate patient care.
Recognize the need for and ability to affect policy changes by using the policy development process and advocacy strategies to influence individual health and healthcare systems.
Communicate and coordinate interprofessionally in a variety of settings to manage and coordinate care.
Identify and integrate the various evidenced-based practices of health promotion and disease prevention using client-centered, culturally and age-appropriate concepts in the nursing process of services to individuals, families, and broad-based aggregate populations.
Demonstrate an advanced level of scientific and nursing-specific knowledge with the ability to integrate that knowledge into nursing practice that influences healthcare outcomes for individuals, families, populations, and/or systems.
Featured Faculty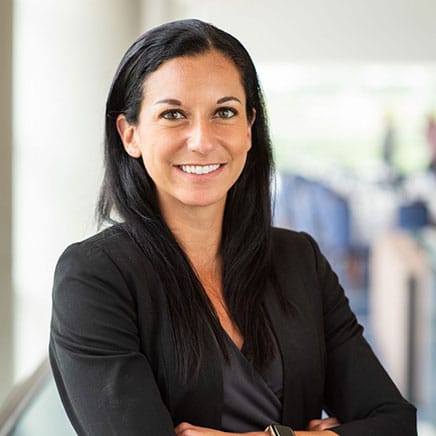 Katie Kay, DNP, RN, PCCN-K
Dean, College of Nursing
Dr. Katie Kay is the Dean for West Coast University's College of Nursing where she provides direct oversight to the academic quality and delivery of prelicensure-through-doctoral nursing education. She is a nurse educator and leader with a collaborative, service-oriented mindset. Dr. Kay remains passionate about accessibility for both education and healthcare to improve the way we are delivering care to the communities we serve.
Prior to her appointment at West Coast University, Dr. Kay served as the Vice President of Healthcare Academics at Emeritus where she was the in-house expert for nursing and healthcare education. In her time at Emeritus, she partnered with several leading academic institutions to create high-quality, accessible, and affordable upskilling and reskilling programs to address key gaps in healthcare delivery and healthcare leadership.
Dr. Kay has also previously held the title of Senior Director of National Academic Operations at Chamberlain University, where she was responsible for providing leadership to university-wide academic, quality, and experiential learning initiatives. In her tenure at Chamberlain University, she also worked as adjunct faculty and held the role of Associate Dean of Faculty in the Master of Science in Nursing Family Nurse Practitioner track.
Her passion for accessibility also stems from her work as an administrator at a large metropolitan hospital where she had oversight of the day-to-day operations of 22 inpatient units. Primary areas of leadership included patient safety, acuity management, throughput, accreditation, advocacy for professional nursing practice, and re-attainment of Magnet distinction.
The most recent publications for Dr. Kay includes The 3 P's: Pharmacology Physical Assessment, and Pathophysiology (Crowley, Wallace, Letz, and Kay) and a poster presentation titled "Innovative Approaches to Clinical and Practicum Placements."
Dr. Kay is a member of the American Association for Critical Nurses, the National League of Nursing, and the American Organization for Nursing Leadership, and she serves as the Executive Director for the Association of Psychiatric Mental Health Nurse Practitioners.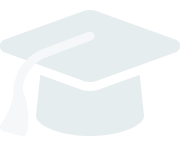 I loved West Coast University and still do. I like the camaraderie and atmosphere of West Coast. The teachers were always available to give any outside help. They offered tutoring, too. It was just helpful all the way around."3
– Brittney A.
BSN, MSN-FNP, & DNP Graduate
West Coast University
FAQs
Will I be able to complete my degree or certificate if I am working?
Our WCU nursing programs are designed with flexibility in mind, which means you can work and still complete your degree or certificate. While we set due dates to ensure you stay on pace, you will have the ability to view lectures and finish your coursework when it makes sense for your schedule – whether that's in the mornings, evenings, or weekends.
Can I get an MSN degree online?
Yes, the coursework for WCU's MSN degree program is completed online. However, you should be aware that some in-person practice experience is also necessary to complete your MSN degree. You can complete your clinicals with a WCU-approved healthcare provider in your local area.
How long does it take to get your MSN degree?
The length of time it takes to earn your Master of Science in Nursing degree depends on the specialized track and pace you choose. For example, it may take you as little as 8 months to earn an MSN at the Accelerated Plus pace for certain tracks while for others, it can take up to three years at the Working Professional pace. Learn more by visiting the page of the specialization track you're interested in pursuing.
What are MSN specialization tracks?
A specialization track allows you to focus your MSN education on a specific advanced area of nursing. You can choose a track that helps prepare you to become an advanced practice registered nurse (APRN), or you can choose a non-APRN track that allows you to focus on another area of specialty. Our APRN tracks include adult-gerontology acute care nurse practitioner (AGACNP), adult-gerontology primary care nurse practitioner (AGPCNP), family nurse practitioner (FNP), and psychiatric-mental health nurse practitioner (PMHNP). Our non-APRN tracks include nurse educator and nurse leader.
Can I get an MSN without being an RN?
While you don't have to be an RN at the start of the program, you do have to have your RN license by the third trimester in order to earn your MSN online degree. Some tracks require one year of direct RN experience to complete. See our catalog or our specific specialization pages for more information.
I've never taken an online class before. What if I get stuck?
We offer our online students 24/7 tech support, and you're able to call or text your instructors directly through the Remind app – so if you get stuck with technical issues or you have a question, it won't take long for you to get the help you need to move forward with your coursework.
Is financial aid available?
Those who are eligible can take advantage of financial aid, scholarships, and grants. A few of the scholarships and grants offered are the Alumni Pathway Grant (up to 20% of tuition covered), the WCU Health Services Grant (up to 10% of tuition covered), and the WCU Performance Scholarship (up to 15% of tuition covered). To learn about eligibility requirements, visit the scholarships and grants page of our online catalog.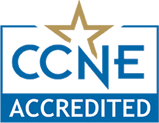 The baccalaureate degree program in nursing, master's degree program in nursing, Doctor of Nursing Practice program, and post-graduate APRN certificate program at West Coast University are accredited by the Commission on Collegiate Nursing Education 655 K Street, Suite 750, Washington DC 20001, (202) 877-6791 (www.ccneaccreditation.org).
1The baccalaureate degree program in nursing, master's degree program in nursing, Doctor of Nursing Practice program, and post-graduate APRN certificate program at West Coast University are accredited by the Commission on Collegiate Nursing Education 655 K Street, Suite 750, Washington DC 20001, (202) 877-6791 (www.ccneaccreditation.org).
2WCU provides career guidance and assistance but cannot guarantee employment.
3The opinion is the individual's sole opinion and not necessarily representative of that of the school, any instructor, or any other student.
Financial aid and scholarships are available for those who qualify.