ADVANCE YOUR EDUCATION ONLINE
Bachelor of Science in Health Administration – Strategic Management
Complete your BSHA 100% online and learn about decision-making and strategic management in the healthcare industry.
Apply Now
Bachelor of Science Health Administration (BSHA) Strategic Management Track
100% online study with mobile-friendly content and access to LinkedIn Learning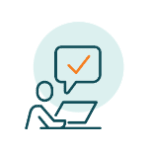 Flexible format with two online BSHA program paces available – Accelerated and Working Professional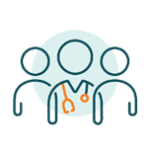 Learn about entrepreneurship, organizational behavior, and business analytics to help prepare you for strategic management roles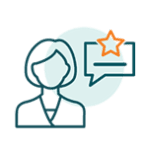 Gain foundational healthcare administration skills, including studying healthcare policy, public health, and risk management in healthcare
Why a BSHA-Strategic Management Degree?
Our BSHA-Strategic Management track is ideal for students with an interest in taking on management roles within the health administration industry.
Students have the opportunity to learn about different facets of health administration, including public health, epidemiology, healthcare policy, and risk management. Additionally, the Strategic management track includes specialized courses in leadership and management, such as entrepreneurship and business analytics.
These courses are designed to help students develop the skills they will need when pursuing entry-level roles in the health administration industry.
Apply Now
FAQs
How does the program prepare me for today's healthcare administration and strategic management needs?
All of our programs deliver a student-centric, evidence-based education that includes topics relevant to an evolving healthcare environment. As a BSHA student, you'll complete courses that will help you develop a strong foundation in a multitude of disciplines related to health administration, including project management, principles of finance, and marketing. Additionally, in the Strategic Management track, you'll take specialized courses that can help you develop your leadership skills. These include entrepreneurship, organizational behavior, and decision-making.
Will my previous coursework transfer into the program?
We can evaluate your previous coursework for transfer credit. WCU accepts up to 33 general education transfer credits, up to 30 elective credits, and up to 27 core and track course credits on a case-by-case basis. Speak to your admissions advisor to learn more.
Will I learn from experienced faculty?
Every faculty member at WCU is an experienced professional, active in relevant clinical or administrative practice. Additionally, WCU professors are accessible to students. Through the Remind app, faculty members are only a call or text away.
If you need career insight or advice, you will be paired with a BSHA faculty advisor that can provide one-on-one guidance as needed.
How long does it take to complete the BSHA-Strategic Management degree?
Complete the program in 40 months at the Accelerated program pace or 80 months at the Working Professional pace.
Have Questions?
Pursuing your degree is a big choice. Fill out our form and one of our admissions advisors will contact you to answer any question you may have!
Financial aid and scholarships available for those who qualify.
WCU provides career guidance and assistance but cannot guarantee employment.
WCU distance education programs are delivered out of the Orange County and Texas campuses and may not be available to residents in all states.