Ashley A.'s journey at West Coast University-Texas was characterized by the tight-knit bond and unwavering support she shared with her nursing cohort. They were more than just classmates; they were a family.
That's why — just days after giving birth to her third child — she returned to school to ensure she would graduate with her beloved group.
"We started off together, we go to dinner together, we go to family events, birthday parties, and weddings," Ashley said. "I didn't want to be a cohort behind my people."
Amid the challenges of balancing pregnancy and nursing school, Ashley's cohort demonstrated their support in a heartwarming way, when they threw her a surprise baby shower.
"The teacher and everyone came in," Ashley said. "We had gifts, food, and cake. It was a bittersweet experience."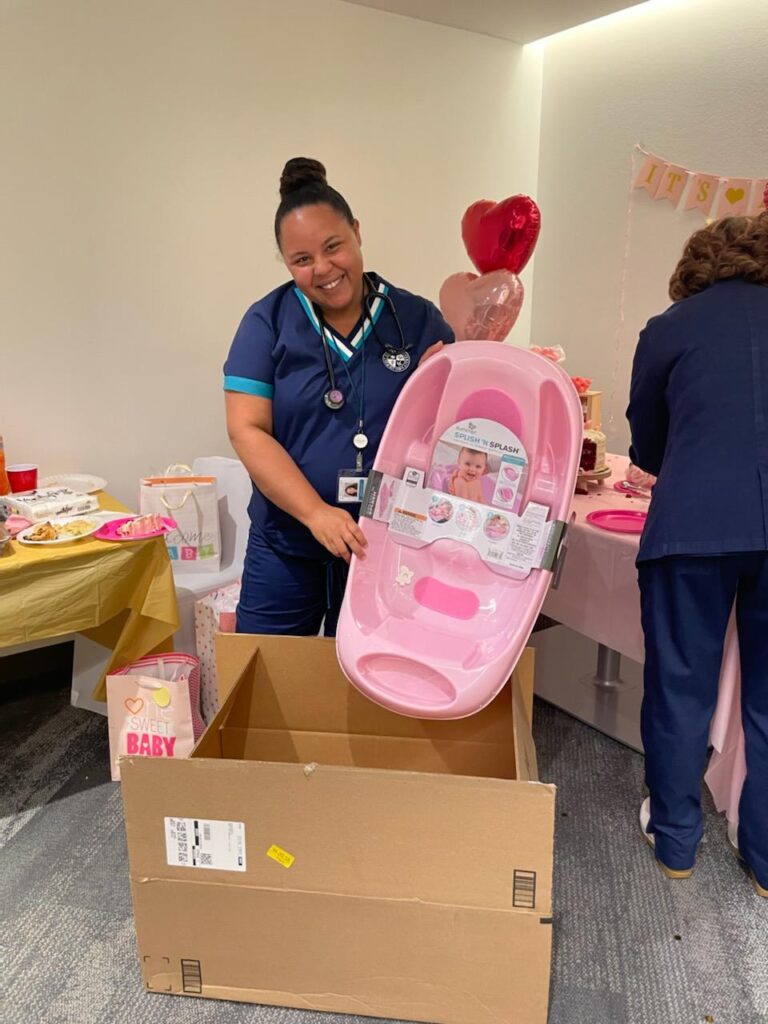 The decision to return to class soon after giving birth was not made lightly. Ashley's commitment to completing the program alongside her cohort was at the forefront of her mind.
"We had planned everything up to our pinning," Ashley said. "But I couldn't have made this decision without the support of my husband and two kids."
Ashley's journey in pursuing her nursing degree was not only a personal triumph but a source of immense pride for her family. Having her children witness her dedication and determination in completing her education was a source of encouragement for Ashley.
"They see nurses on television, they see nurses when they go to the doctor's office," she said. "They know that I'm going to make a big difference for a lot of people."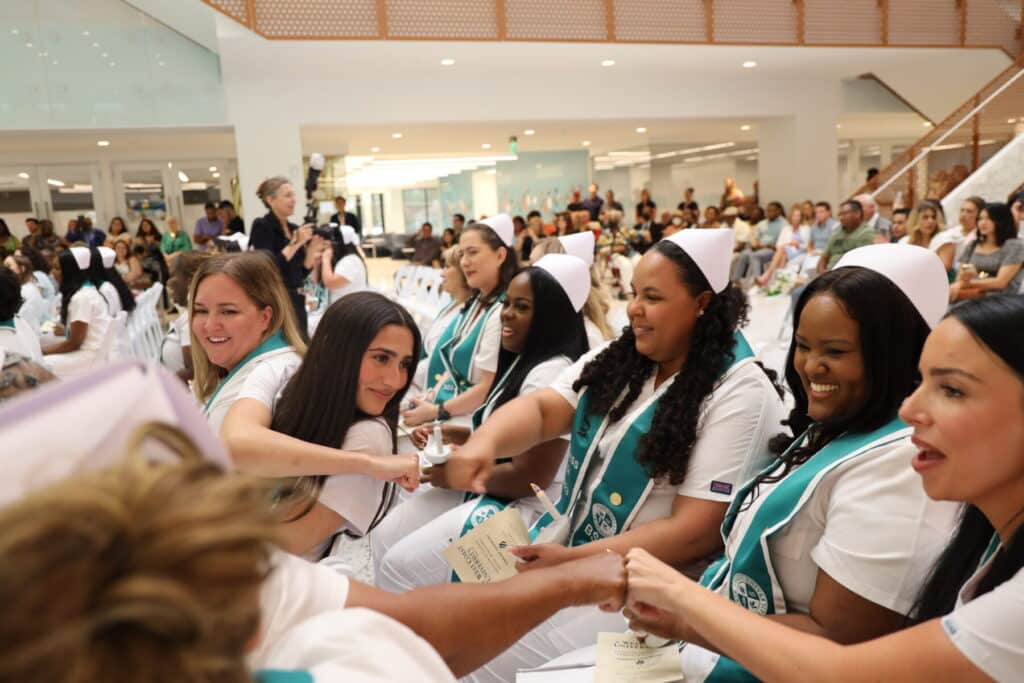 ---
WCU provides career guidance and assistance but cannot guarantee employment. The views and opinions expressed are those of the individuals and do not necessarily reflect the beliefs or position of the school or of any instructor or student.