Over 110 Years Creating a Community of Care
Whether you're looking to start or advance your nursing education, WCU offers a range of programs made for today's healthcare world.
Our online and on-campus nursing programs are designed to combine flexibility with hands-on learning.
We have campuses in Texas, Florida, and California and virtual resources for online students!
Personal Information you submit through our Sites, such as your name, address and other contact information, may be collected by West Coast University for internal marketing and development purposes as well as to respond to your inquiry, complete a transaction for you, or fulfill other forms of customer service. You can choose not to receive marketing from us by "unsubscribing" using the instructions in any marketing email you receive from us.
Benefits of On-Campus Learning
As an on-campus nursing student, you'll have access to WCU's modern facilities, which include technologically advanced simulation labs, spacious study areas, on-site cafés, and more. In our labs, you'll get to practice your skills on high-fidelity manikins that respond like real patients in a variety of simulated healthcare settings, from medical and surgical units to labor and delivery rooms and more. We're committed to making your in-person education the best experience!
Benefits of Online Learning
As an online student, you will have 24/7 virtual access to your lectures and assignments, allowing you to study anytime, anywhere there's Wi-Fi. With no scheduled class times and only weekly deadlines to adhere to, you get increased flexibility in your schedules, which is especially helpful if you're a working student, parent, or both. We're here to support you every step of the way in your online studies!
Why Study Nursing at West Coast University?
Nursing is more than just a career. With programs ranging from bachelor's to doctorates, WCU helps you gain the skills you need to make a difference.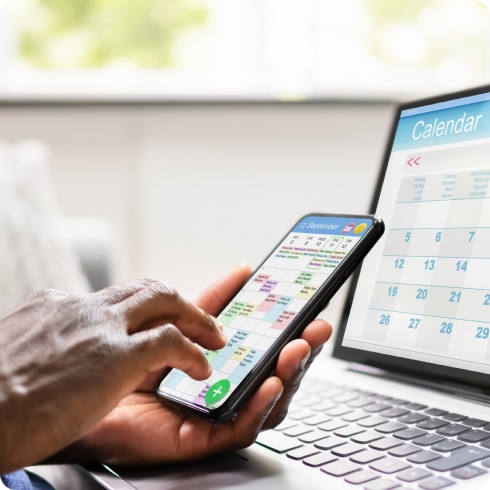 Flexible Schedules
Many of our programs offer multiple program paces so you can choose how many classes to take per term. Whether you choose the Accelerated or the Working Professional pace, your school schedule can fit around your life.
Certification
Get individualized support as you prepare for your licensure exam. This includes no-cost personalized tutoring and access to practice exams so you can begin your future with confidence.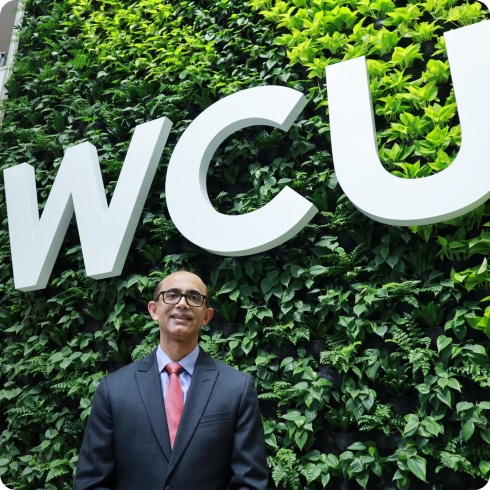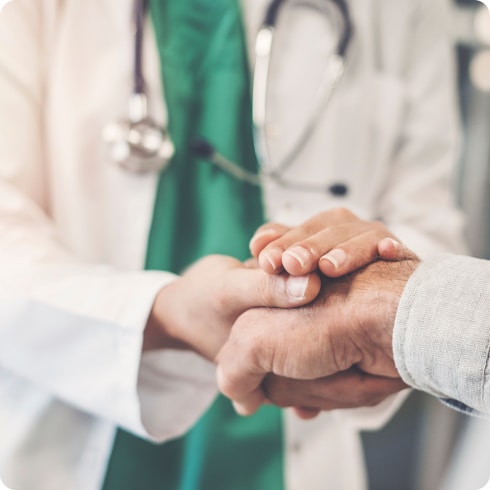 Clinical Partners
At WCU, we cultivate relationships with healthcare organizations nationwide so we can help you find a facility that meets clinical requirements for your program. Our Clinical Placements team is here to assist you every step of the process!
Alumni Network
With more than 58,000 professionals around the globe, the WCU Alumni Network is a great way to stay connected with the WCU community. Meet fellow graduates and learn about new professional opportunities — all with no membership fees or dues.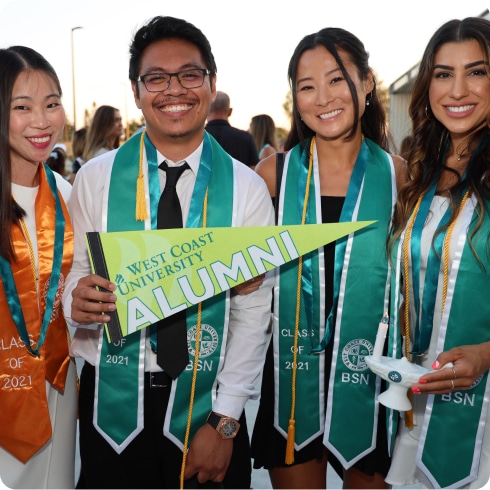 How Can I Afford My Nursing Degree?
It May Be Easier Than You Think
Cost shouldn't stand in the way between you and your educational goals! In addition to our competitive tuition rates, there are also many opportunities for financial support, such as the following:1
Financial aid
Scholarships
Grants
Employee assistance programs
Cost savings from transferred credits
Reduced rates for military personnel
Our financial aid counselors and admissions advisors can help you determine what type of aid or assistance you may be able to use. We're here to provide you with the guidance you need!

I don't think I would have been able to be a nurse if it wasn't for WCU.2
– Monica M.
WCU-Miami BSN '20
FAQs
Is there a waitlist for the BSN programs?
The BSN programs at WCU-Miami and WCU-Texas do not currently have a waitlist. With no waitlists, you can start your degree now and begin making a difference sooner.
Do you offer online programs?
If you already have an RN license, you can enroll in one of our online programs. Our online programs include RN to Bachelor of Science in Nursing, RN to Master of Science of Nursing, Master of Science in Nursing, Doctor of Nursing Practice, and Post-Master's certificates.
What can you expect from WCU simulation labs?
Our simulation labs help you practice your skills and build confidence in a safe environment. They are equipped with high-fidelity manikins that cry, sweat, and react like real patients. They can even give birth! You'll be able to work through real-world scenarios while getting feedback from your peers and professors.
What is the difference between the Accelerated and Working Professional paces?
The Accelerated pace streamlined your education so you can complete required classes faster. The Working Professional pace spreads coursework so that you take fewer classes at a time, which is ideal for working students. Our admissions advisors can help you figure out which is the right choice for you.
Does West Coast University accept transfer credit?
Yes. We can evaluate your transcripts for transfer credits. Talk to an admission advisor to learn more.
Does WCU offer financial aid?
Yes. Financial aid and scholarships are available for those who qualify.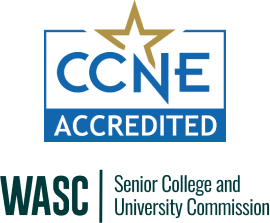 WCU Is Accredited!
West Coast University is institutionally accredited by WSCUC,† and our nursing programs are programmatically accredited by CCNE.††
Have Questions?
Pursuing your degree is a big choice. Fill out our form and one of our admissions advisors will contact you to answer any question you may have!
1Financial aid and scholarships are available for those who qualify.
2The opinion is the individual's sole opinion and not necessarily representative of that of the school, any instructor or any other student.
†West Coast University is accredited by WASC Senior College of University Commission (WSCUC), a regional accreditation body recognized by the U.S. Department of Education (USDOE) and the Council on Higher Education Accreditation (CHEA). 1001 Marina Village Parkway, Suite 402 Alameda, CA 94501, (510) 748- 9001/ https://www.wscuc.org/
††The baccalaureate and master's degree programs in nursing and post-graduate APRN certificate at West Coast University are accredited by the Commission on Collegiate Nursing Education (http://www.ccneaccreditation.org).
West Coast University uses cookies to operate our sites and enhance the user experience.
By continuing to use our site, you consent to this condition of use. For more information, please review our
Privacy Policy
.
Call