Bring Your Class to West Coast University!
See what makes WCU a great place to pursue your degree through a campus tour!
At WCU, we offer degree programs designed around your success. By placing an emphasis on experiential learning, we help you gain the job-ready skills you need to make a difference in the lives of others.
Here's what awaits our students: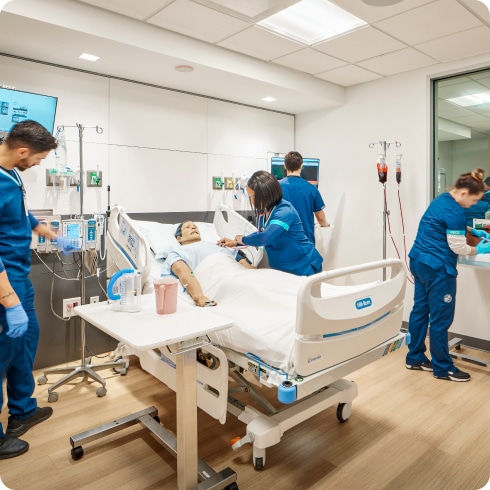 Hands-on learning in our technologically advanced simulation lab
Real-world clinical experience with 1000+ partners
Individualized NCLEX preparation support
Career services assistance
As Technology Evolves, So Should Education
WCU's Innovation Lab is dedicated to bringing new and more effective ways to learn, both seeking out the best study tools in the market and creating unique WCU products just for our students.
Bring Your Class to WCU! Transportation Provided!
Here is what you can expect from a West Coast University campus tour:
Experience the campus firsthand and explore our active learning classrooms
Check out the labs and watch a demonstration of the skills taught in our programs
Get to know our expert faculty and ask them questions
Chat with student ambassadors to learn more about WCU student life
Complimentary transportation will be provided
Bring WCU to Your Classroom
We can come to you! If a campus tour is not possible, you can also book an in-class presentation. During the presentation, we will go over some of our programs and help students learn about different healthcare careers.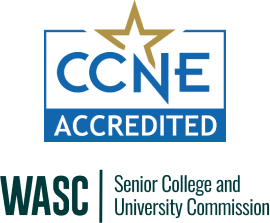 Explore Our Program Accreditations
West Coast University is institutionally accredited by WSCUC, and our nursing programs are programmatically accredited by CCNE. See our full list of program accreditations.
Financial aid and scholarships are available for those who qualify.
WCU provides career guidance and assistance but cannot guarantee employment.
WCU Distance education programs are delivered out of the California and Texas campuses and may not be available to residents in all states.
West Coast University is a private institution licensed by the Florida Commission for Independent Education, License #5014.  Additional information regarding this institution may be obtained by contacting the Commission at 325 West Gaines Street, Suite 1414, Tallahassee, FL 32399-0400, toll-free telephone number (888) 244-6684.