In a display of quick thinking and medical knowledge, a team of West Coast University master of physician assistant students emerged this September as champions of the 21st annual Texas Challenge Bowl.
Led by WCU-Texas students Tori I., Taylor R. and Emily A., "Team Warfarin" not only exemplified the students' dedication but underscored the program's unwavering commitment to excellence in medical education, WCU-Texas MPA Dean Amy Bronson said.
"The challenge bowl is a really fun event to get students engaged in our profession," Bronson said. "It's also a way to go head-to-head with programs across Texas and really show that we are a really great program to be a part of."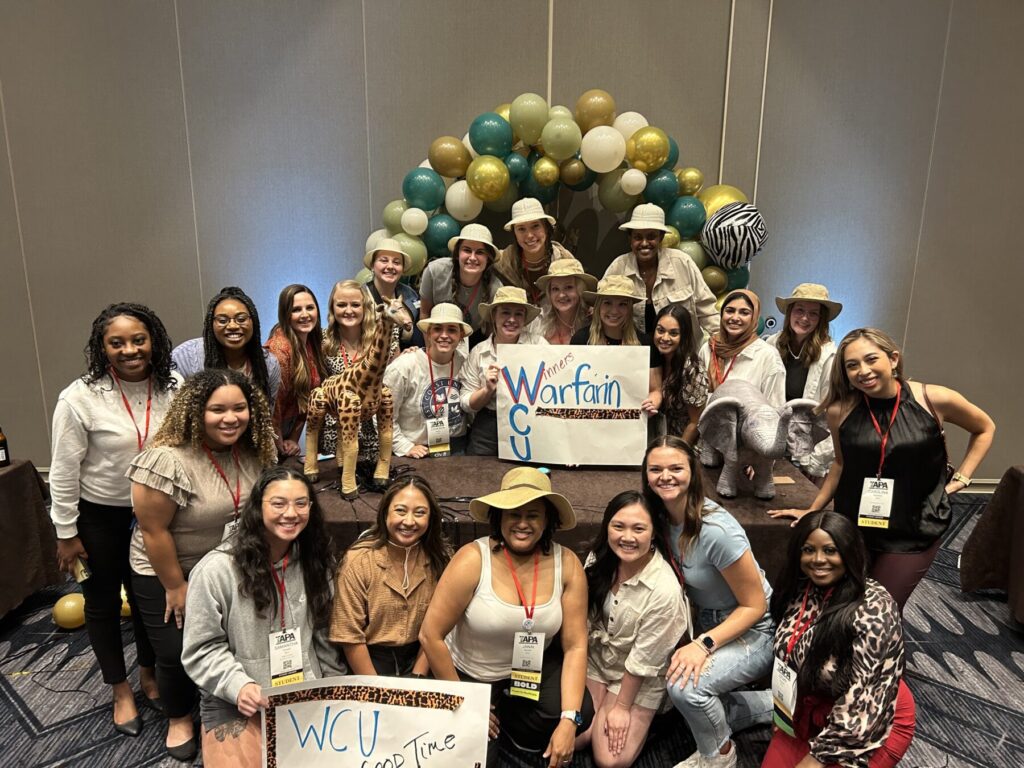 Hosted by the Texas Association of Physician Assistants, the Challenge Bowl is an annual quiz bowl that pits 36 teams from Master of Physician Assistant programs across the state. During each round, three teams face each other at a time in a 'bracket.' The winner of that bracket moves on to the next round of the single-elimination tournament.
The WCU-Texas team's journey to victory was marked by exceptional dedication, Bronson said. In addition to their rigorous class schedules, the students spent time after school with individual faculty members, not only honing their test-taking skills but also deepening their medical knowledge.
"We were asked questions during the competition that we wouldn't have known if we hadn't practiced with our professors beforehand, and even during class," WCU-Texas MPA student Emily A. said. "Everyone was really helpful."
The Challenge Bowl became more than just a competition, team members said, and transformed into a collective effort for the MPA program, with professors and peers rallying behind the team and celebrating the win as a shared triumph.
"The best part was really the support that we've seen from everybody," WCU-Texas MPA student Taylor R. said. "This was everyone's win."
---
WCU provides career guidance and assistance but cannot guarantee employment. The views and opinions expressed are those of the individuals and do not necessarily reflect the beliefs or position of the school or of any instructor or student.