Taneshia Blake always knew she wanted to be a nurse from a young age. But after developing a passion for forensics later in life, she was excited to discover a way to combine them in her career.
While hospitalized at the age 6, Taneshia was afraid and unsure of what was going on around her when a nurse took time to explain the procedures and steps the hospital staff would need to take to help her feel better.
"She was so nice to me and spoke to me like an adult," Taneshia said. "It left an impact on me."
Once in high school, Taneshia enjoyed spending time in her school's science lab and discovered an interest in forensics.
"I love how forensics looks at the science behind different scenarios," Taneshia said. "But nursing has also been a passion because you can help people feel better."
Torn over deciding between the two, Taneshia turned to her favorite show for a distraction. While watching Law & Order: Special Victims Unit, she noticed the role of a forensic nurse.
"There was a nurse on the show that took care of trauma patients," Taneshia said. "I looked into it and was able to identify that she was a forensic nurse. They are specially trained to provide compassionate care for these patients, proper evidence collection, and expert testimony in court."
Taneshia began her journey with a degree in forensic chemistry and continued to reach her goal by pursuing her BSN at West Coast University-Miami. She is thankful for her instructors, who helped her through the most challenging moments.
"Sims brought out my anxiety," she said. "The instructors were patient and would remind me to breathe and coach me along the way. Once I did that, I was able to able to apply theory to practice."
In clinicals, Taneshia regained her confidence. Speaking with patients, she was able to listen to their stories and provide them with the same comfort she received when she was 6 years old.
"You can help people through both nursing and forensics," Taneshia said. "Combining them to become a forensic nurse is the best I could ask for."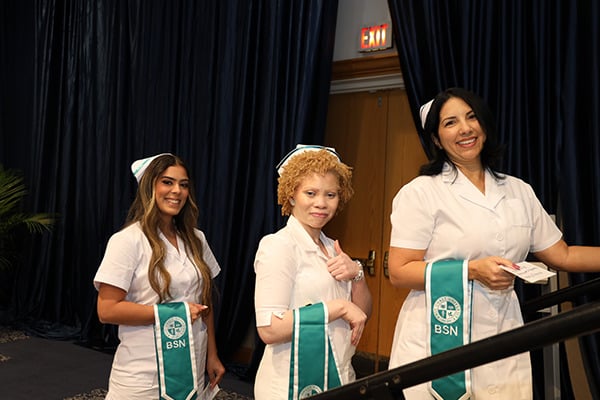 ---
WCU provides career guidance and assistance but cannot guarantee employment. The views and opinions expressed are those of the individuals and do not necessarily reflect the beliefs or position of the school or of any instructor or student.