West Coast University-Miami welcomed graduates and their guests to the Graham Center at Florida International for the February 2023 pinning ceremony.
This year, the graduates heard from their class representatives, Rashel J. and Maria V. Each graduate then received a pin and a traditional Nightingale lamp, a symbol of the nursing profession that originated with Florence Nightingale. The graduates then recited the Florence Nightingale pledge led by WCU-Miami Nursing Dean Angela Gaud.
For Chandra R., this was a moment that was a long time coming. After going to five nursing schools, Chandra was determined to give it one final attempt to accomplish her dream.
"Life and detours of my own led me to start over a few times," Chandra said.
Chandra said that starting nursing school again at her age wasn't easy, but she is thankful for the community of nursing students that she found.
"They gave me everything," she said. "There were times when I failed a class, and one of them would come and pick me up and encourage me to try again."
Chandra hopes to be an example for her kids and grandchildren.
"I want them to see that all things are possible. If it's something you really want, don't give up," Chandra said.
Christelle J. was inspired by her mom, who she grew up watching go through nursing school.
"I remember her taking her tests and coming home excited," Christelle said. "I also remember how stressful it was at times but also how she was able to help others."
Seeing her mom be a critical person in other's health influenced Christelle to want to have the same impact and ability to help those surrounding her, she said.
"I plan on going into ICU next and have a general way to help anybody," Christelle said. "The journey is hard, but it's not impossible."
Congratulations to all the West Coast University graduates who recently celebrated this momentous occasion.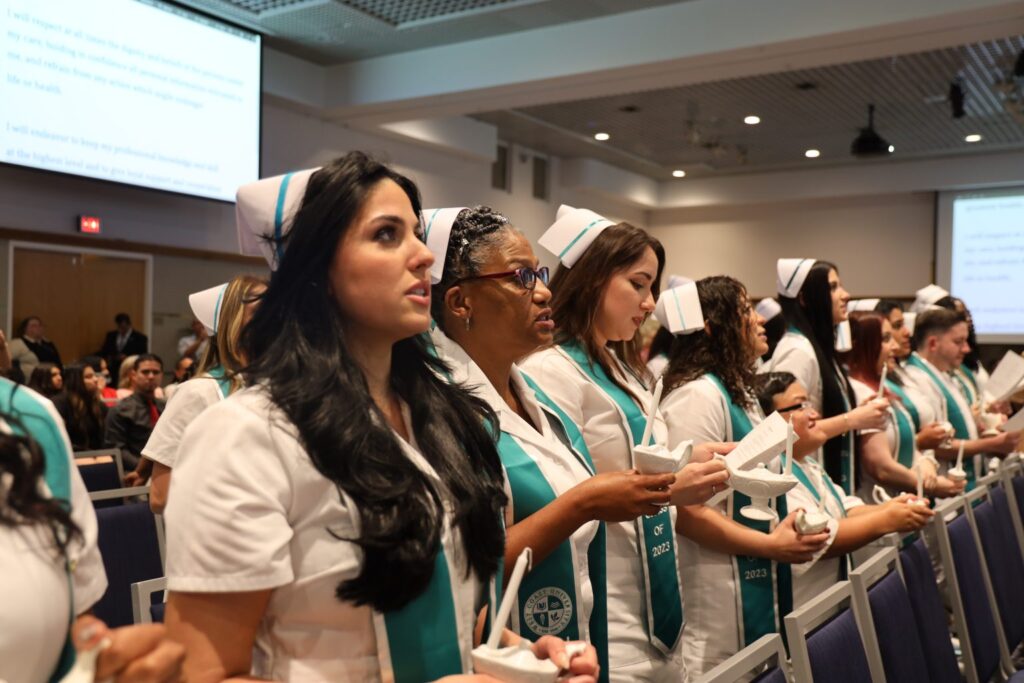 ---
WCU provides career guidance and assistance but cannot guarantee employment. The views and opinions expressed are those of the individuals and do not necessarily reflect the beliefs or position of the school or of any instructor or student.