West Coast University volunteers helped needy families in Los Angeles get ready to go back to school by distributing backpacks filled with school supplies this summer.
Led by WCU-Los Angeles nursing instructor Ashley Smith, three nursing students joined L.A. Care Health Plan and Blue Shield of California Promise Health Plan in helping provide 3,000 backpacks and school supplies to families as a part of their back-to-school events.
In addition to school materials, a range of education and social assistance resources from participating community-based organizations were made available to participating families.
"It was great to see our students connecting with community partners and giving back," WCU instructor Smith said. "Our natural display of giving back is there in other ways; you don't have to do it medically."
Smith said one of the WCU students added an element of joy and warmth to the occasion by distributing backpacks with boundless energy, making families feel valued and supported with his vibrant presence.
"He was dancing and having a great time doing it, while connecting with kids and engaging with parents," Smith said, adding she enjoyed watching the WCU students take on leadership roles during their volunteering.
Another student, Smith noted, took it upon herself to organize the shoes being donated by size, color and style.
"Watching her do that and expedite that process is exactly was WCU students are known for," Smith said. "Recognizing when there's an issue and streamlining and using their expertise in making things better."
WCU-Los Angeles BSN student Janet T. showcased the nurturing spirit of nursing by engaging children in heartwarming storytelling sessions while handing out books.
"There was one princess book that I showed a little girl, and her eyes just got so big," Janet said. "It felt nice to be giving back to my community in some way."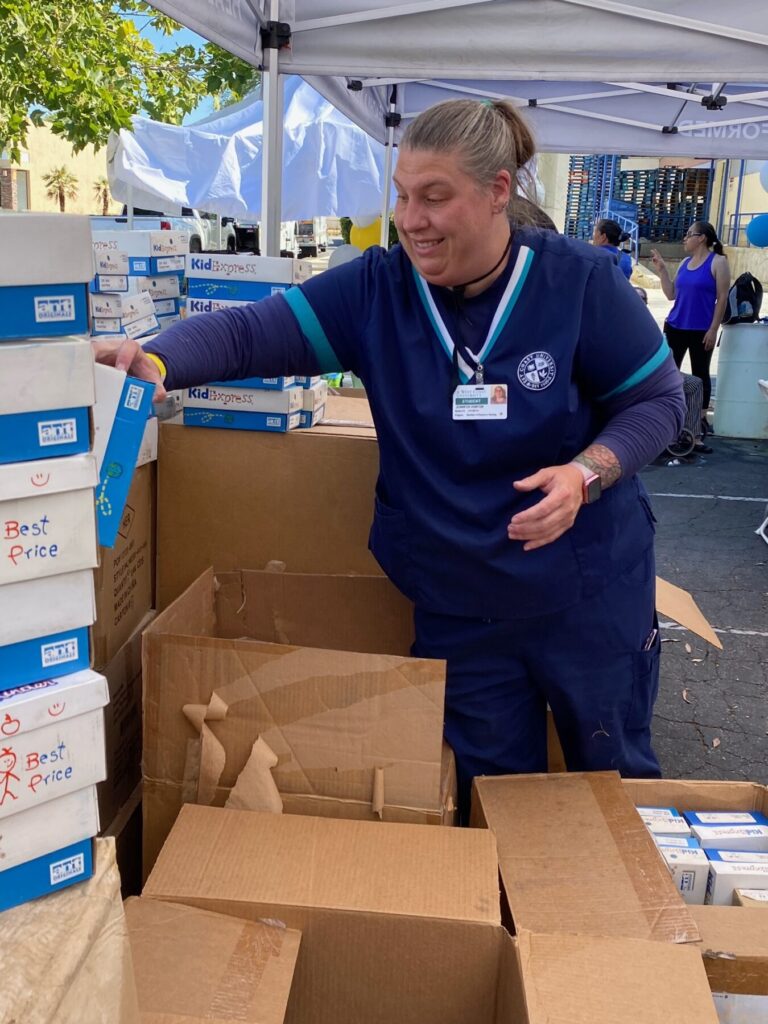 ---
WCU provides career guidance and assistance but cannot guarantee employment. The views and opinions expressed are those of the individuals and do not necessarily reflect the beliefs or position of the school or of any instructor or student.