Eight years ago in 2015, the WCU Alumni Association and the dental hygiene program at WCU-Orange County teamed up to host the first symposium. The unique event gives alumni the opportunity to reconnect to their alma mater while earning continuing education (CE) credits for career advancement.
Now, on November 4, 2023, WCU hosted its 8th annual symposium on campus. The event's theme was "Recognition and Response: The Role of the Dental Hygienist." Founding Dean Debi Gerber presented on how dental hygienists can help spot signs of abuse, neglect, and human trafficking, shedding light on critical issues within the field. Additionally, Professor Tracy Ross presented on medical errors in dentistry, a topic that has received limited coverage in the past.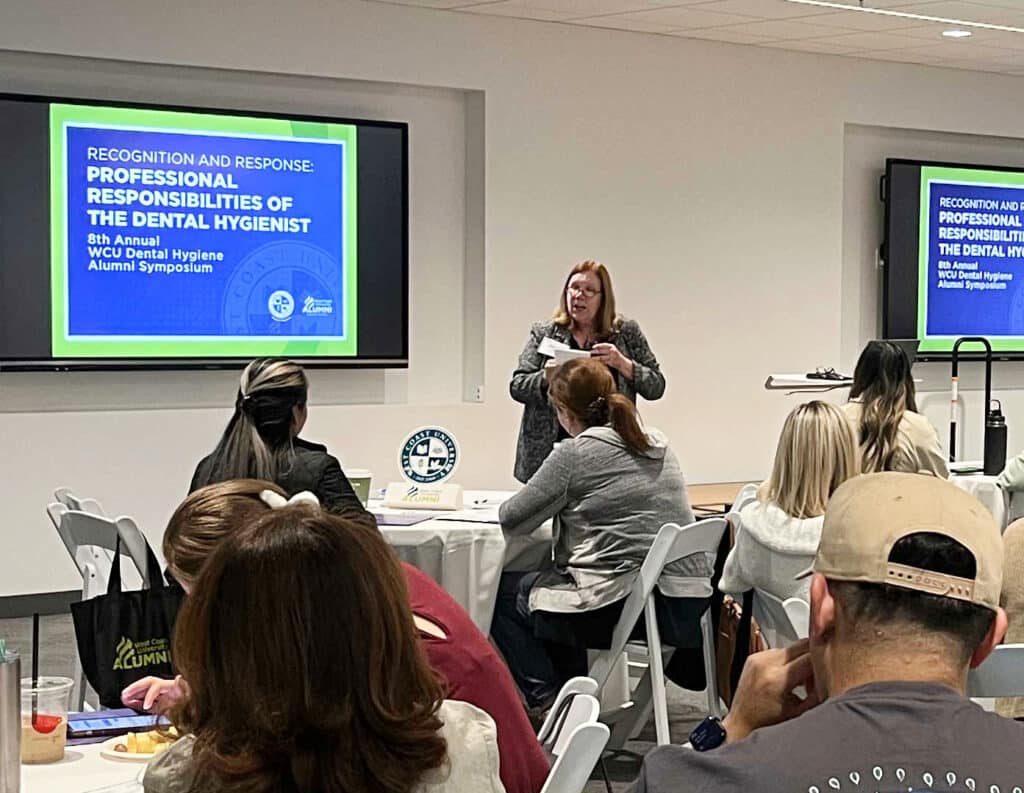 Both presentations were well-received, sparking valuable discussions among the event's 80+ attendees.
To further enhance the educational experience, four student research posters were featured, allowing attendees to engage with the research and earn an additional CE unit. In total, participants walked away with 6 CE units for their professional development.
"Our intent when we hosted our first symposium in 2015 was to provide a platform for our graduates to engage in lifelong learning and to create a learning community where our graduates can share their experiences, insights, and knowledge. Over time these symposiums have grown to be a means for professional development, offering our alumni access to new insights, trends, and technologies relevant to the practice of dental hygiene. They also facilitate an opportunity for our graduates to continue to build professional connections with fellow alumni and faculty," shared Michelle Hurlbutt, dean of the dental hygiene program at West Coast University.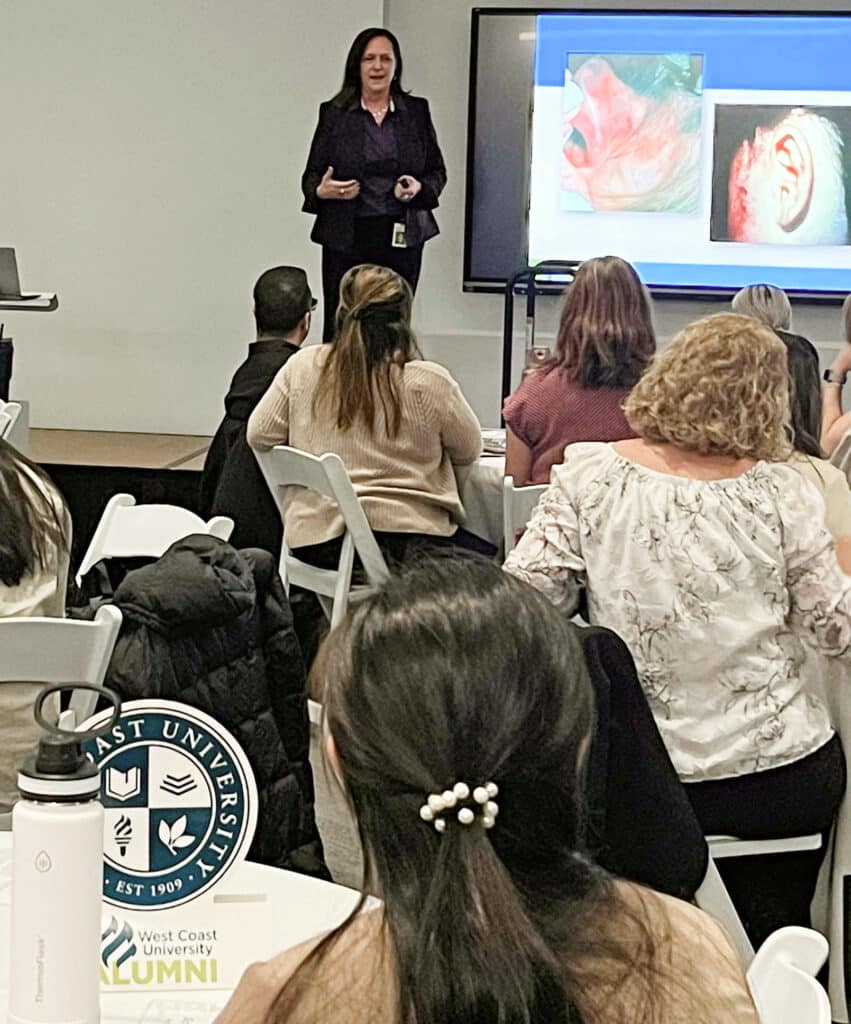 The event took place at the La Palma learning site in the Jeb Egbert Classroom of the Future, in great part thanks to the dedication of Executive Director Johnny Arellano and the WCU-Orange County staff.
"Attending the WCU DH Alumni Symposium was an enlightening experience that fueled my passion for dental hygiene," said alumn and attendee Kevin L., MHA '21, BSDH '19. "The interactive sessions and engaging discussions not only reinforced the value of my education but also inspired me to apply ethical approaches to my practice, propelling me towards becoming a more proficient and compassionate dental hygienist."
In addition to the insightful presentations, attendees were given the opportunity to tour the Innovation Lab, offering participants a glimpse into emerging educational technologies that help support student outcomes, including the Anatomage table, which gives students the opportunity to engage in virtual dissection using images or real cadaveric tissue.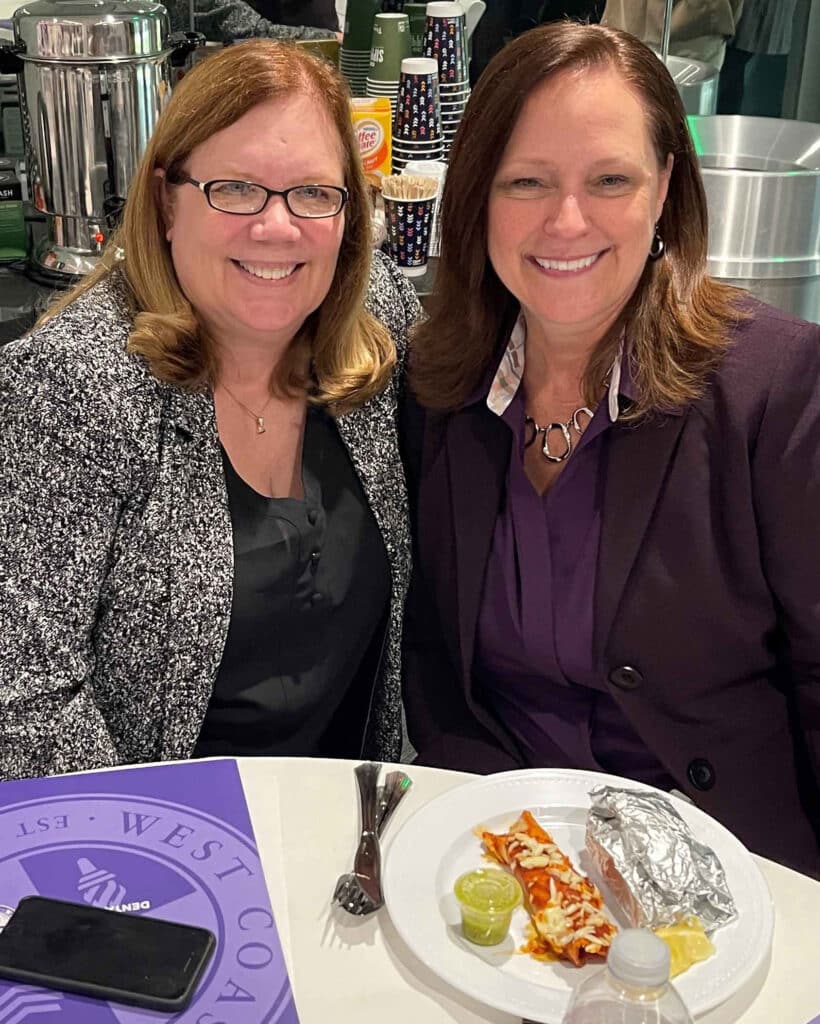 "I always look forward to our annual alumni symposium each year because it is a great way for me to connect with my peers, earn continuing education credits, and learn what's new in hygiene/healthcare. Our school is really 'ahead of the curve,'" said alumn Siuneh K., MHA '16, BSDH '14.
This event was made possible through the leadership of the Bachelor of Science in Dental Hygiene program Dean Michelle Hurlbutt, Fran Soderling, and April Turner, as well as Alumni Relations & Initiatives Director Marina Harrison, who has been an integral part of the success of the past five symposiums. Additional thanks to Evelyn Zelada, Career Services, and Rena Barbosa, Innovation Lab Communication Specialist, who went above and beyond to make the Innovation Lab tour a standout experience. Professors Stormy Li and Jila Torabi also played a crucial role in hosting a station in the lab for the tour, enriching the experience for attendees.
The 8th Annual WCU Dental Hygiene Alumni Symposium was a resounding success, and it wouldn't have been possible without the unwavering support of these exceptional individuals. We are grateful for their dedication and commitment to the symposium and our alumni community. We look forward to the continued growth and success of our future events and the valuable contributions of our alumni in the field of dental hygiene.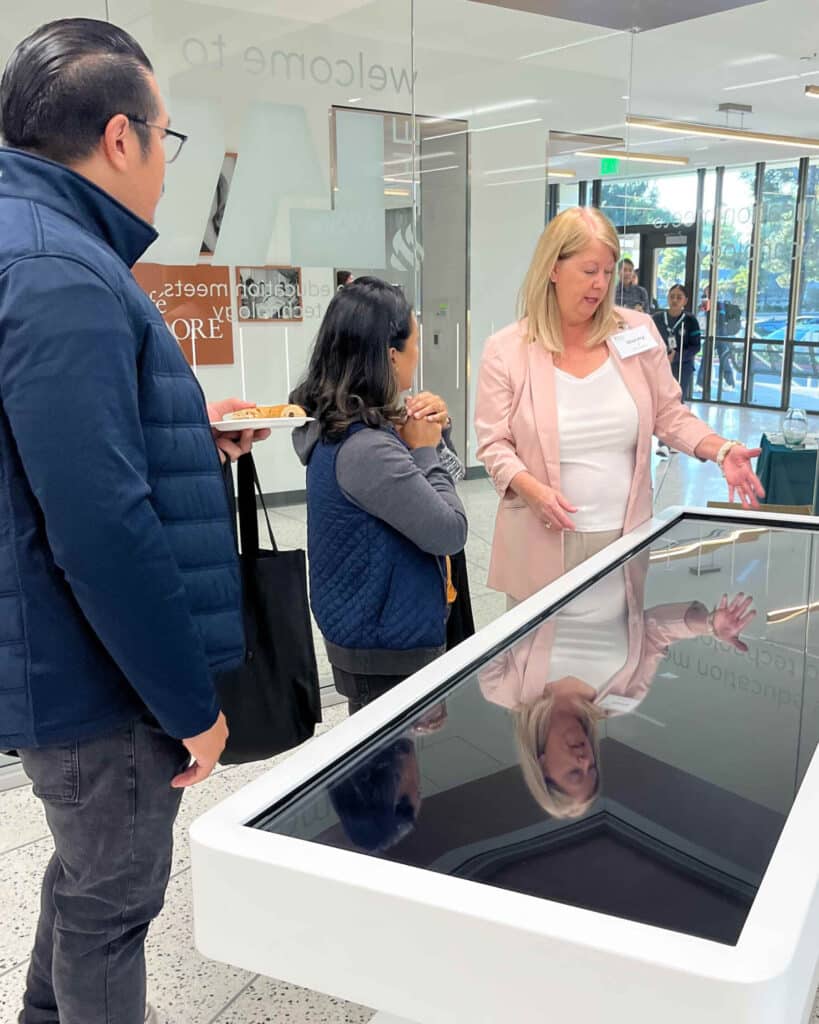 The opinion is the individual's sole opinion and not necessarily representative of that of the school, any instructor or any other student.
---
WCU provides career guidance and assistance but cannot guarantee employment. The views and opinions expressed are those of the individuals and do not necessarily reflect the beliefs or position of the school or of any instructor or student.