Long before Joshua M. became a nurse, he had a passion for serving others.
"I'm just going to be real and tell you like the real story and not shy away from talking about faith, because that's a big part of it," the 2013 West Coast University bachelor of science in nursing graduate said.
Over a decade ago, he started cutting hair at no charge for friends, family, and neighbors. One night, Joshua said he was reading his Bible when he started to feel called to take his haircutting to the next level. He said he was reading about the Last Supper.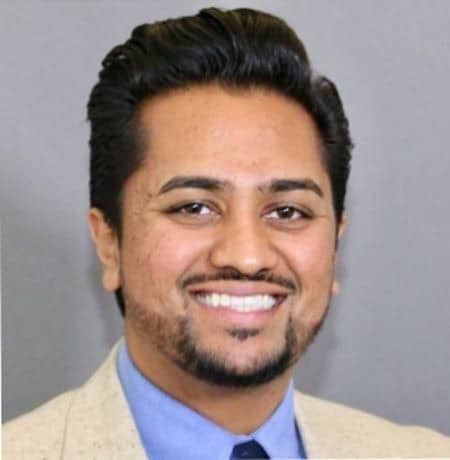 That's when Joshua said he asked himself: "What does it mean to wash the feet of people nowadays?" He said that's when God put it on his heart to start cutting hair for the homeless.
At the time, Joshua had recently completed his DNP and started working at an outpatient psych and addiction clinic in San Bernardino, serving the underserved, low-income, and homeless.
"I was working at this clinic where I'm at now, and my heart was already softening towards the homeless and low-income," he said. "I just decided I just want to go out and do haircuts for the homeless and serve them in love on them in that way."
Joshua admits he didn't act on his calling right away.
"I was talking to my best friend about it, and he asked, 'What's stopping you?' And I said, 'Man, even just to get started, it's going to be like 700 bucks, I don't know if I want to put that out and do it.'" Joshua recalled. "He said, 'I just sent you the money, what's your excuse now?'"
That's when Joshua's nonprofit "Street Shaves" was born. Joshua said it started with just him, then his cousin joined him and started documenting their journey, along with people's stories on Instagram. Joshua said it's amazing to look back and see how far so many of them have come since that first haircut.
"We would just strike up a conversation with someone who was experiencing homelessness, offer them a haircut, we had all the supplies right there, we would just pull out our stool and cut their hair," Joshua said.
Others soon started to hear about his efforts and wanted to join in. "Street Shaves" became an official 501c3 nonprofit organization in November 2022. They've since grown to a team of eight barbers and volunteers who go out to Redlands, CA, three times per month.
"It's been extremely life-giving," Joshua said. "It's been really cool to not only just love on these people, but actually build relationships with them, and it's really softened my heart, to their stories."
Joshua said this is just another opportunity to fight the stigma of mental illness. To him, it's a way to treat people by meeting them where they're at and loving on them beyond what a prescription can do.
"When you have someone sitting in your chair for 15 minutes, they have your undivided attention, you get to offer a listening ear to them, and most of these people don't really have anyone who even listens to them talks to them," he said. "Therapeutic touch is a big thing that we learned throughout nursing school. For these individuals, they don't get any sort of therapeutic touch unless it's in a negative way."
When he first started, Joshua said he went into it almost as a teacher, with plans to educate them from a psychiatry, addiction, or faith perspective, but he quickly found that he had a lot to learn from those he was serving.
"These people have so much life experience, and at the end of the day, they're just normal people, you know, homelessness, mental health, addiction, none of us are immune from any of these things," he said.
While some may see it as just a haircut, Joshua knows it's so much more.
"When you show them the mirror, it takes them back to a time when they weren't homeless, when they had a job, and they almost feel like that person again and it builds that confidence up, where they're able to feel like they can go and apply for a job because they're more presentable," he said. "They know that someone cares enough to spend time with them and tell them that they are worthy."
Follow Joshua's journey and learn more about Street Shaves here.
---
WCU provides career guidance and assistance but cannot guarantee employment. The views and opinions expressed are those of the individuals and do not necessarily reflect the beliefs or position of the school or of any instructor or student.