Amarachukwu E.'s journey into nursing wasn't arbitrary. From a young age, she aspired to work in healthcare, and she later discovered that nursing suited her personality.
"I'm a very caring person," Amarachukwu said. "I believed that entering the healthcare field would enable me to provide the necessary services for caring for others diligently."
Amarachukwu's desire to pursue a career in nursing was ignited by a personal hospital experience. Diagnosed with hypothyroidism, she underwent surgery, and it wasn't until then that she realized the profound impact nurses could have.
"It was so different because I wasn't used to getting such care and love from someone who is not family," she said.
Amarachukwu's experience of extraordinary care during her recovery pushes her to give the same level of compassion and care to her patients.
"I want to be able to provide care for those that don't have anyone and be there to hold their hands," she said.
Amarachukwu initiated her nursing career by enrolling in the Bachelor of Science in Nursing program at West Coast University-Texas. She said that the deep and lasting friendships she developed provided her with unwavering support and camaraderie in her journey as a student nurse.
"It's been a great experience getting to know other people being in a diverse community," Amarachukwu said.
During the challenging moments, Amarachukwu's unwavering focus on her goals, coupled with her determination to succeed, kept her moving forward. She attributed her academic success to the use of resources like ATI and VATI, as well as the assistance of her instructors.
"The support we received from our instructors in this journey made it feel like we were not in it alone," Amarachukwu said. "They were available for any questions we had."
Amarachukwu is set to begin her nursing career in orthopedic surgical units, with a strong desire to specialize in labor and delivery. She finds the opportunity to help bring new life into the world deeply meaningful and looks forward to sharing these special moments with families.
"I want to make it easier for families and be there to hold the mother's hand," she said.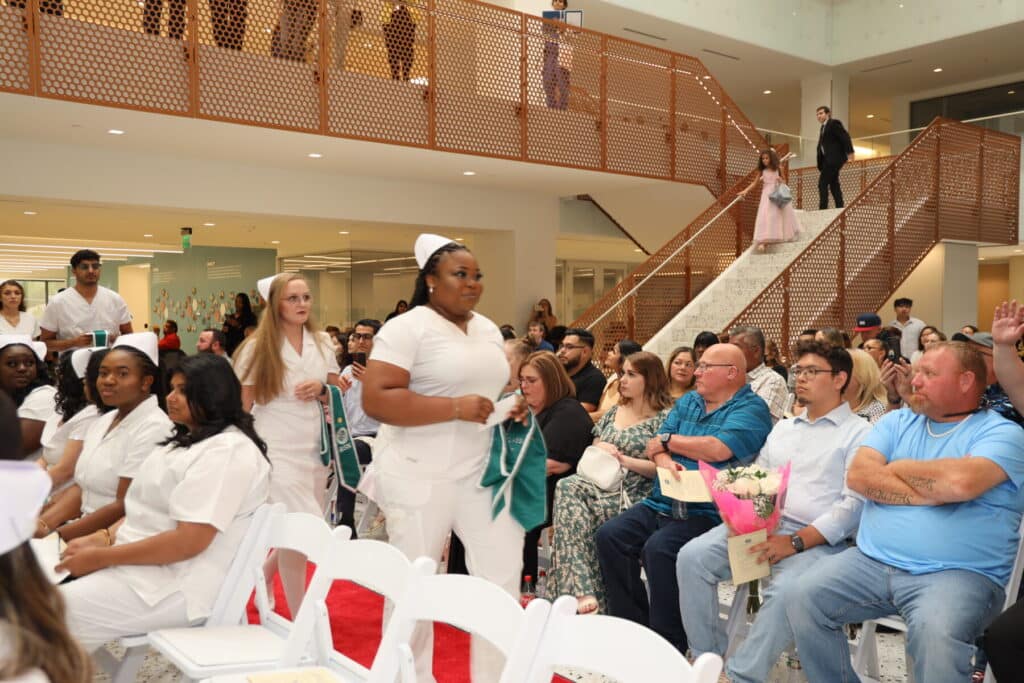 ---
WCU provides career guidance and assistance but cannot guarantee employment. The views and opinions expressed are those of the individuals and do not necessarily reflect the beliefs or position of the school or of any instructor or student.