Mandy D., a compliance associate in the Irvine Administration building, shared the unique experience she shared with her family as they raised funds for cancer research in honor of their family members who lost their battle to, or currently face, a cancer diagnosis.
Held in Carlsbad, California, Mandy and her family members took part in the American Cancer Society's Relay for Life, a volunteer-led charity event that provides an opportunity to fight back against cancer while celebrating cancer survivors and caregivers, and remembering loved ones.
Mandy participated in her first Relay for Life as a college student attending UC Santa Barbara. Unfortunately, since then, she has lost multiple family members to cancer.
"My sister has lymphoma and is in remission, but she'll have to face this all her life. She's a big fan of the American Cancer Society, and with cancer so widespread in our family, we felt inspired to do something and stop feeling helpless. We wanted to do something—and the Relay for Life was a great way to come together with family."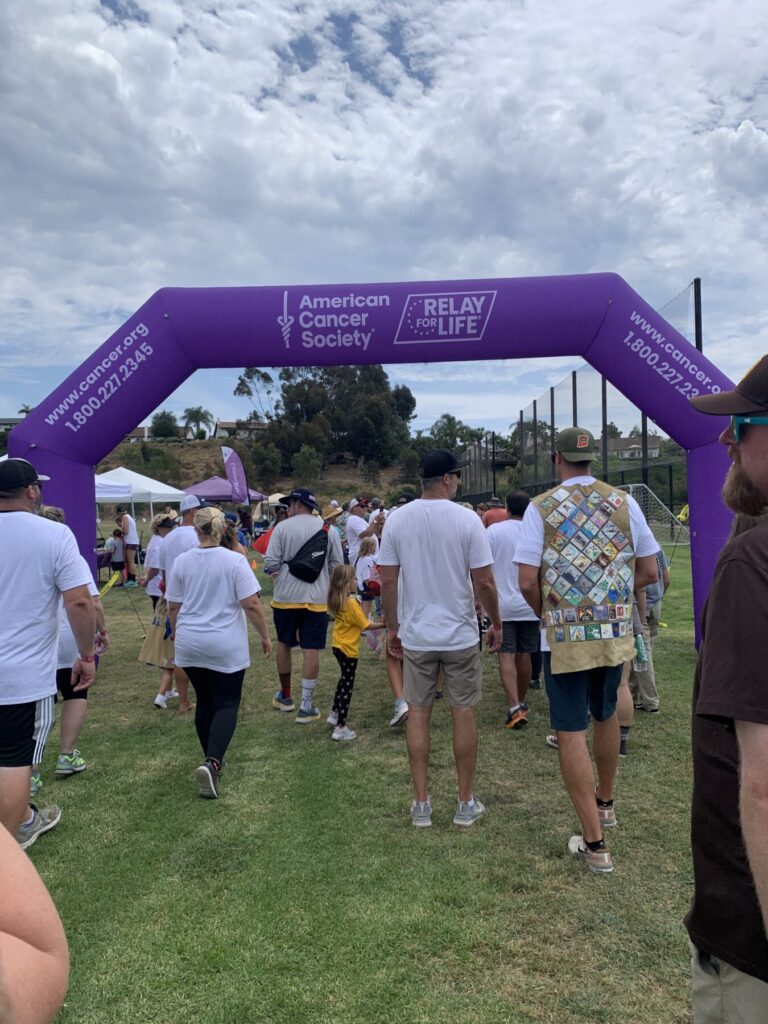 Mandy and her family took turns walking the track on behalf of their team for 21 straight hours, taking shifts throughout the day and night to complete the relay. At night, walkers were guided by luminaries along the track, each signed and decorated by event participants with the names of lost loved ones or those battling cancer. The event also hosted a live auction, a hot taco eating contest, treats, and a variety of donated items for purchase.
"It was awesome being with my family, to have a reason to be happy together, and feel that we are helping with something important," Mandy said. "The American Cancer Society is seeing actionable data that we are taking on cancer and making tangible progress—and it's wonderful to be a part of that."
This was the first time Mandy participated in the Relay for Life with her family, and it certainly won't be the last. The close-knit group looks forward to the event becoming an annual tradition to continue their healing and hope.
"We had such a great time at this event, which raised more than $215,000 for advocacy, research, and patient support," she said. "It felt so good to channel our shared grief and frustration into something positive—and I can't wait to do it again next year with my family."
---
WCU provides career guidance and assistance but cannot guarantee employment. The views and opinions expressed are those of the individuals and do not necessarily reflect the beliefs or position of the school or of any instructor or student.