National Association of Hispanic Nurses
Educational Benefits for NAHN Members
With more than 100 years in education, six campus locations across the nation, and a variety of online programs built for working students, West Coast University is dedicated to helping prepare the next generation of nursing, healthcare, and business professionals.
NAHN members are able to enjoy:
Eligibility for Health Services Partner Grant1
No application fee
Complimentary transcript request and evaluation
Schedule Appointment
Distance education programs are delivered out of the Orange County and Texas campuses and may not be available to residents in all states.

The Partnership: What You Get
Educational and Self-Development Opportunities
WCU will partner with you to find the degree or certificate program that meets your needs, helping you sharpen your skills as a working healthcare professional.
Tuition Reductions and Grants
As a NurseDash clinician or employee, you can take advantage of the Health Services Partner Grant, which covers up to 10% of your tuition when you enroll in an online program.1
Cohort Savings
There's power in numbers! When three or more students from NurseDash enroll for the same start date, the Health Services Partner Grant may cover up to 15% of tuition.1
Experienced Faculty Practitioners
As a WCU student, you will learn from knowledgeable faculty who bring their own experiences to the classroom, allowing you to learn about real-world challenges and opportunities.
Why Choose West Coast University?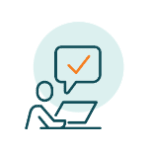 Online classes let you study when and where it's convenient for you.
One-on-one support through Career Services, Financial Aid advisors and more.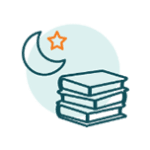 Accelerated and Working Professional options available.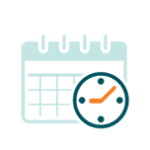 With multiple starts per year, we are ready when you are.
Accredited by WASC and CCNE2.
WCU Programs Offered
West Coast University offers degrees at both the undergraduate and graduate levels in the fields of nursing, healthcare, and business.

WCU provides career guidance and assistance but cannot guarantee employment.
Financial aid and scholarships are available for those who qualify.
The Master's of Speech Language Pathology (M.S.L.P.) education program in speech-language pathology distance education program at West Coast University is a Candidate for Accreditation by the Council on Academic Accreditation in Audiology and Speech-Language Pathology (CAA) of the American Speech-Language-Hearing Association, 2200 Research Boulevard, #310, Rockville, MD 20850, 800-498-2071 or 301-296-5700. Candidacy is a "preaccreditation" status with the CAA, awarded to developing or emerging programs for a maximum period of 5 years.
The ARC-PA has granted Accreditation-Provisional status to the West Coast University Physician Assistant Program sponsored by West Coast University.
Accreditation-Provisional is an accreditation status granted when the plans and resource allocation, if fully implemented as planned, of a proposed program that has not yet enrolled students appear to demonstrate the program's ability to meet the ARC-PA Standards or when a program holding Accreditation. Provisional status appears to demonstrate continued progress in complying with the Standards as it prepares for the graduation of the first class (cohort) of students.
Accreditation-Provisional does not ensure any subsequent accreditation status. It is limited to no more than five years from matriculation of the first class. The program's accreditation history can be viewed on the ARC-PA website at www.arc-pa.org/accreditation-history-west-coast-university/
To become a certified PA (PA-C), one must pass the Physician Assistant National Certifying Exam (PANCE). In addition, students must obtain state medical board registration/licensure. The licensure requirements will vary from state to state.
A PA may not begin working as a Physician Assistant in most states until he/she has successfully passed the Physician Assistant National Certifying Examination (PANCE) AND has been licensed/ registered by the state in which they practice. There may be exceptions for certain state licensures or for federal employment, such as the military and Veterans Administration. Failure to complete all necessary steps may constitute practicing medicine without a medical license. Upon graduation, students are responsible for ensuring they obtain all required licenses and certifications. West Coast University is not responsible for registration or licensing; the student is solely responsible for all such requirements and verifying proper authorizations to practice medicine have been obtained.
The WCU entry-level Master of Science in Occupational Therapy (MSOT) program has applied for accreditation by the Accreditation Council for Occupational Therapy Education (ACOTE) or the American Occupational Therapy Association (AOTA), located at 6116 Executive Boulevard, Suite 200, North Bethesda, MD  20852-4929. ACOTE's telephone number c/o AOTA is (301) 652-AOTA and its web address is www.acoteonline.org. The program must be granted Candidacy Status, have a pre-accreditation review, complete an on-site evaluation, and be granted Accreditation Status before its graduates will be eligible to sit for the national certification examination for the occupational therapist administered by the National Board for Certification in Occupational Therapy (NBCOT). After successful completion of this exam, the individual will be an Occupational Therapist, Registered (OTR). In addition, all states require licensure in order to practice; however, state licenses are usually based on the results of the NBCOT Certification Examination. Note that a felony conviction may affect a student's ability to sit for the NBCOT certification examination or attain state licensure.
1For additional information and eligibility requirements, please visit the Online Division Scholarships and Grants page on our catalog.
2West Coast University is accredited by WASC Senior College of University Commission (WSCUC), a regional accreditation body recognized by the U.S. Department of Education (USDOE) and the Council on Higher Education Accreditation (CHEA). 1001 Marina Village Parkway, Suite 402 Alameda, CA 94501, (510) 748- 9001/ www.wscuc.org.
3WCU distance education programs are delivered out of the California and Texas campuses and may not be available to residents in all states.
Practice experience is required in order to graduate from the RN to BSN, RN to MSN, MSN, DNP, and Post-Master's Certificate programs.