Amarillo College
Educational benefits for Employees and Students of Amarillo College
With more than 100 years in education, six campus locations across the nation, and a variety of online programs built for working students, West Coast University is dedicated to helping prepare the next generation of nursing, healthcare, and business professionals.
Amarillo College employees and students are able to enjoy:
Potential cost savings
No application fee
Complimentary transcript request and evaluation
Schedule Appointment
Distance education programs are delivered out of the Orange County and Texas campuses and may not be available to residents in all states.

The Partnership: What You Get
Educational and Self-Development Opportunities
WCU will partner with you to find the degree or certificate program that meets your needs, helping you sharpen your skills as a working healthcare professional.
Tuition Reductions and Grants
As an students of Amarillo College, you can take advantage of the Health Services Partner Grant, which covers up to 10% of your tuition when you enroll in an online program.1
Cohort Savings
There's power in numbers! When three or more students from Amarillo College enroll for the same start date, the Health Services Partner Grant may cover up to 15% of tuition.1
Experienced Faculty Practitioners
As a WCU student, you will learn from knowledgeable faculty who bring their own experiences to the classroom, allowing you to learn about real-world challenges and opportunities.
Why Choose West Coast University?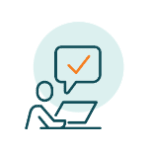 Online classes let you study when and where it's convenient for you.
One-on-one support through Career Services, Financial Aid advisors and more.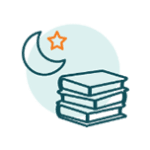 Accelerated and Working Professional options available.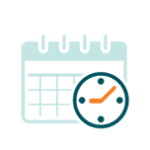 With multiple starts per year, we are ready when you are.
Institutionally accredited by WASC and our nursing programs are programmatically accredited by CCNE2.
WCU Programs Offered
West Coast University offers degrees at both the undergraduate and graduate levels in the fields of nursing, healthcare, and business.

WCU provides career guidance and assistance but cannot guarantee employment.
Financial aid and scholarships are available for those who qualify.
1For additional information and eligibility requirements, please visit the Online Division Scholarships and Grants page on our catalog.
2West Coast University is accredited by WASC Senior College of University Commission (WSCUC), a regional accreditation body recognized by the U.S. Department of Education (USDOE) and the Council on Higher Education Accreditation (CHEA). 1001 Marina Village Parkway, Suite 402 Alameda, CA 94501, (510) 748- 9001/ https://www.wscuc.org.
The baccalaureate degree program in nursing, master's degree program in nursing, Doctor of Nursing Practice program, and post-graduate APRN certificate program at West Coast University are accredited by the Commission on Collegiate Nursing Education (www.ccneaccreditation.org).